Shree Ajit Pulp & Paper began production at new UNIT-II with the intention of capturing the export market in the light weight segement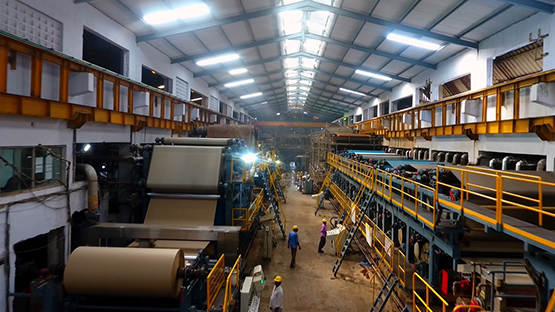 Shree Ajit Pulp & Paper began production at new UNIT-II with the intention of capturing the export market in the light weight segment
Vapi | 19 July 2023 | The Pulp and Paper Times
Shree Ajit Pulp and Paper Limited (SAPPL) is one of the top Kraft Paper manufacturer in India. SAPPL manufactures Premium Grade Kraft Paper – Testliner (single wire) & Multilayer Testliner (triple wire) with GSM range of 80 – 300 & BF range of 20 – 35.
Owing the demand in kraft paper segment, SAPPL has invested in enhancing its production capabilities through the acquisition of NR Agarwal Industries Limited's UNIT-II in 2022. SAPPL has successfully commenced commercial production at its new unit i.e. Shree Ajit Pulp And Paper Ltd Unit (II) located at Plot No.1, Plot 1/B, 1 st Phase, GIDC, Vapi- 396195, Dist. Valsad, Gujarat w.e.f 17th July, 2023.
"We are pleased to inform you that after having pioneered the Indian Kraft Paper Industry for more than two decades with satisfied channel partners and having enjoyed their patronage & support in catering to domestic as well as global market with consistent quality," the management said.
"With this, we are venturing in light weights (40 to 120 gsm) with HIGH TENSILE/TEAR performance kraft paper. The quality will meet global standards, which will directly replace imports and also facilitate the export of such grades, a MAKE IN INDIA initiative" its added.
"To sustain in the fiercer competitive market and to enhance the production capacity, after certain modification/ installation/upgradation of the equipment at said Unit-II, the Production capacity of the Unit-II will be 82500 MTS per annum," said Mr Gautam D. Shah, Chairman & Managing Director- SAPPL in the annual report for fy 21-22.
SAPPL produces 100% recycled products. "We customize our products as per customer's requirements as customer satisfaction is our ultimate goal. Our quality kraft paper is used by various top MNCs in India & globally to package their valuable goods," Mr. Shah said.
The future of the Paper industry in general and Multilayer Testliner and Testliner Paper in particular is linked with the future of world economy. When the economy in general is on the down turn, the demand for SAPPL's products is also likely to fall. On the other hand, when the economy in general is on the up-turn, the demand for the SAPPL's products is likely to increase. SAPPL is having advantage over most of the other manufacturers as it is professionally managed and its operations are efficient, cost effective and highly competitive.

Web Title: Shree Ajit Pulp & Paper began production at new UNIT-II with the intention of capturing the export market in the light weight sector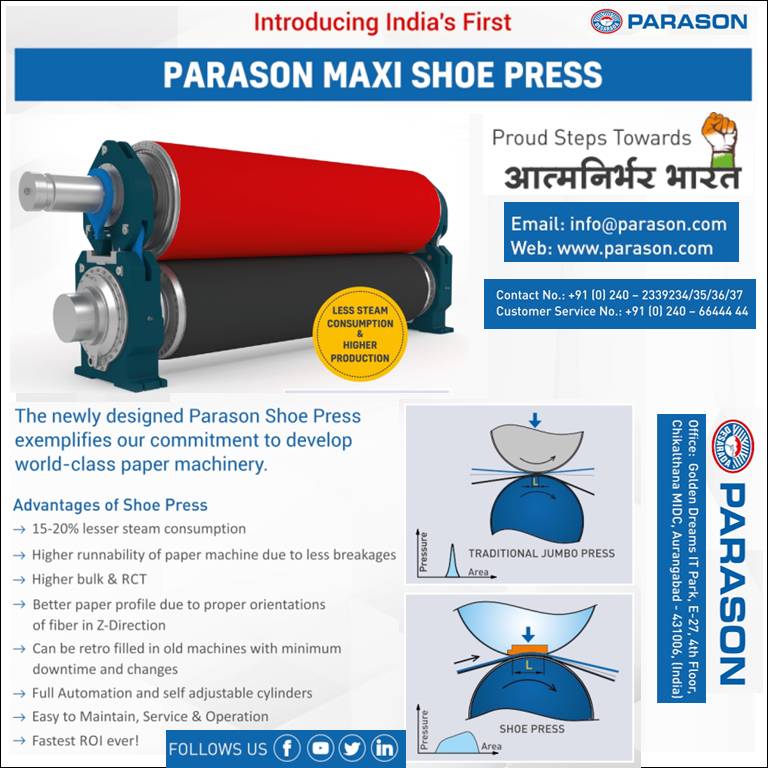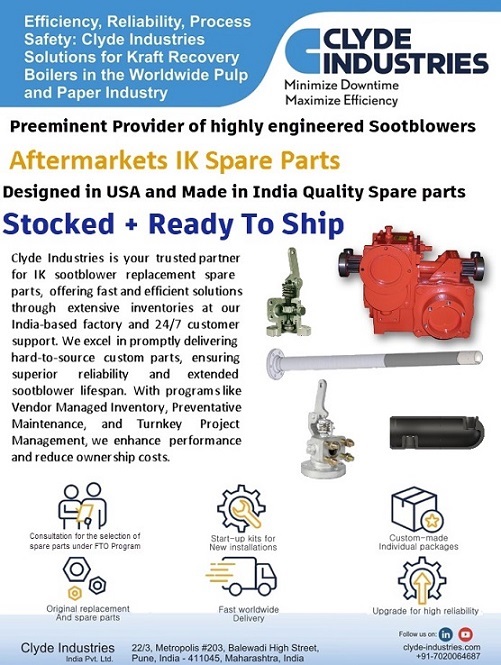 More News From new-projects-and-expansion
Next Stories