Amrit Papers: Invested INR 170 Cr for producing Premium Quality Kraft papers through state-of-the-art infrastructural set up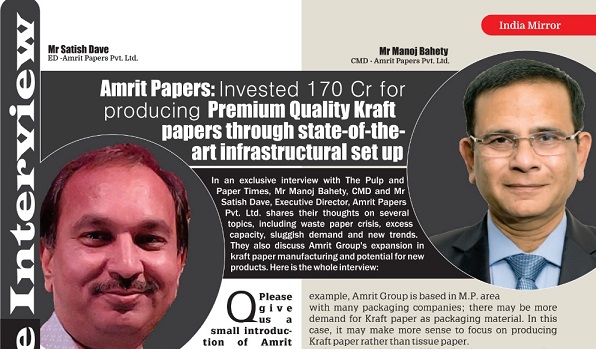 Amrit Papers: Invested INR 170 Cr for producing Premium Quality Kraft papers through state-of-the-art infrastructural set-up
- Manufacturer may be hedging their bets and preparing for potential changes in the market
- Saloni Paper Machine is named as one of the leading and reputed paper machine manufacturers in India. Best of infrastructure will help us meet diverse need of our customers.
In an exclusive interview with The Pulp and Paper Times, Mr Manoj Bahety-Director and Mr Satish Dave, Executive Director,, Amrit Papers Pvt. Ltd. shares their thoughts on several topics, including waste paper crisis, excess capacity, sluggish demand and new trends. They also discuss Amrit Group's expansion in kraft paper manufacturing and potential for new products. Here is the whole interview:
April 2023 | The Pulp and Paper Times:
Q: Please give us a small introduction of Amrit Group.
Amrit Papers Pvt. Ltd has a proud past and a promising future. The company belongs to Amrit Group, a well-known name in Marketing and Trading paper products for more than three decades.
Q: It has come to our knowledge that Amrit Group is entering into Kraft paper manufacturing also; please elaborate on your expansion plan. What is your capacity, GSM, BF, Deckle, and investment?
Since its establishment in 1989, company has been servicing its consumers efficiently. The company has now diversified into manufacturing and invested 170 Cr for producing Premium Quality Kraft papers through state-of-the-art infrastructural set up at Dist- Dhar, Madhya Pradesh. The machine is equipped with deckle of 4.25 meter and a production capacity of 350 TPD, to meet the diverse needs of customers in BF range 18-35, GSM Range 70-250.

Q: Tissue Paper is the fastest-growing segment in the paper industry, and the Madhya Pradesh region doesn't have much capacity in tissue paper production. What factors does Amrit Group consider in its decision for Kraft paper production instead of another paper segment?
The tissue paper market is certainly booming, there may be several reasons why a Amrit Group would choose to plan for the production of Kraft paper instead of tissue paper. Here are a few possible reasons:
-Demand for Kraft paper: Depending on the location and specific market, there may be higher demand for Kraft paper than for tissue paper. For example, Amrit Group is based in M.P. area with many packaging companies; there may be more demand for Kraft paper as packaging material. In this case, it may make more sense to focus on producing Kraft paper rather than tissue paper.

-Long-term planning: While the tissue paper market is currently growing, it is difficult to predict whether this trend will continue in M.P. By planning for Kraft paper production, the manufacturer may be hedging their bets and preparing for potential changes in the market. Additionally, Kraft paper has a wide range of applications beyond packaging, including construction, printing, and crafts, which could provide more stability in the long term.
Q: Excess Capacity and drop in Exports have made the paper market sluggish. Many new capacities are coming up in Gujarat and south India, which may further impact the market; how do you take this excess capacity issue? And what should be the Indian paper industry's efforts to increase the Export?
The booming Indian economy and a flourishing organised retail have raised the expectations that consumption of corrugated packaging will begin to expand again as the number and volume of goods packaged in corrugated increases YOY.
Our developments are based on potential impact of Corrugated Box Packaging's future business. Other metrics analyzed include the Threat of New Entrants, Threat of New Substitutes, Product Differentiation, Degree of Competition, Number of Suppliers, Distribution Channel, Capital Needed, Entry Barriers, Govt. Regulations, Beneficial Alternative, and Cost of Substitute in Corrugated Box Packaging market.
Q: Amrit Group has engaged elite paper technology suppliers like Voith and Saloni Paper Machines for supplying the plant and machinery, on what parameters do you stand out from others in terms of technology? Please describe.
The procurement of latest technology machines from Voith, Saloni and other reputed supplier is in order to make high quality product range to offer in Market.
Q: Please elaborate on your plant and machinery specification; how did you choose Saloni Paper Machine as your technology Partner?
Saloni Paper machine is named as one of the leading and reputed paper machine manufacturers in India. Best of infrastructure will help us meet diverse need of our customers.
Q: Packaging Board Segment in India is growing by 10 percent every year; why didn't you choose a packaging board for investment?
CAGR of Kraft Paper product is higher than Packaging Board in Indian market.
Q: What growth perspective do you predict in the Kraft Paper for the next five years?
We are assuming a growth of 10-15 % yearly growth.
Q: How would you evaluate the waste paper market, European Union is planning to ban or partially ban the waste paper export to other countries, new big capacities are coming up in US, Europe and Southeast Asia which are to consume waste paper majorly. How do you assess all this development as a waste paper buyer?
India corrugated box industry is expected to increase at a CAGR of double digit in between the FY'2024 and FY'2030 in terms of revenue due to the elevating demand from the end user segment in order to store and transport their end products.

Web Title: Amrit Papers: Invested 170 Cr for producing Premium Quality Kraft papers through state-of-the-art infrastructural set up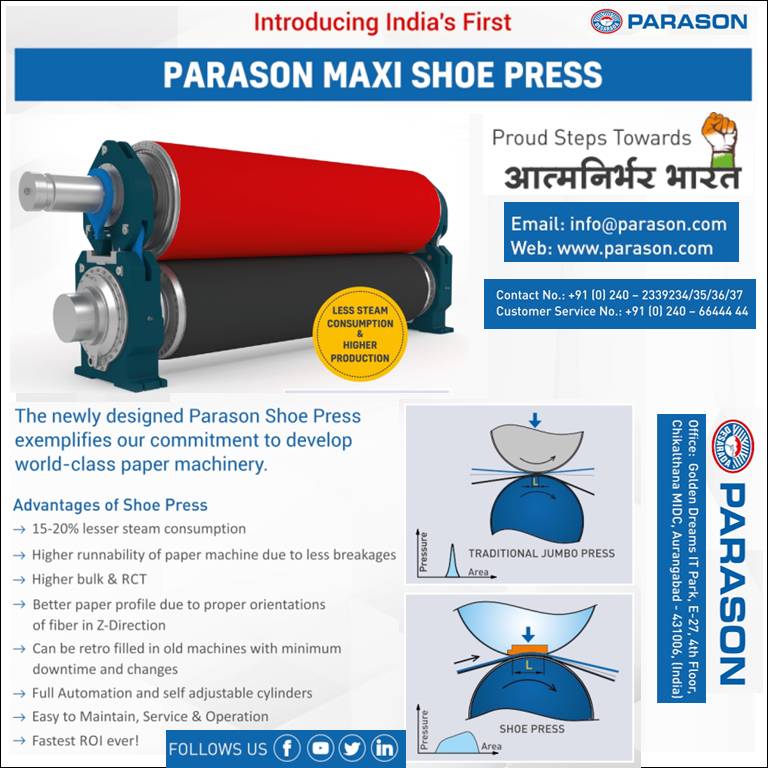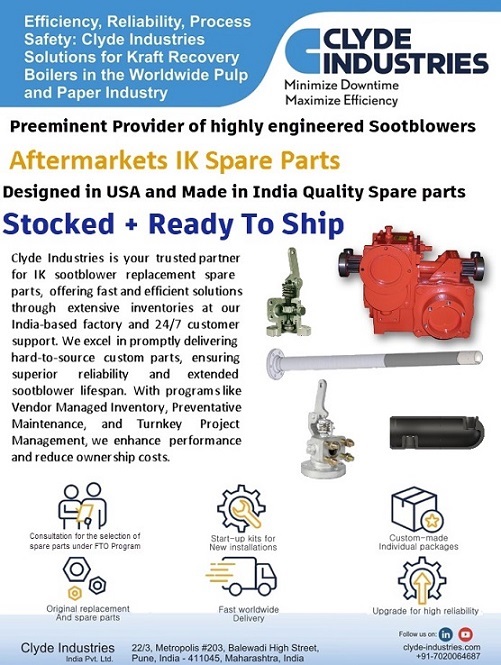 More News From paper-mills
Next Stories