Amit Paper Consultants modified Eco Paper (Sri Lanka) to increase the capacity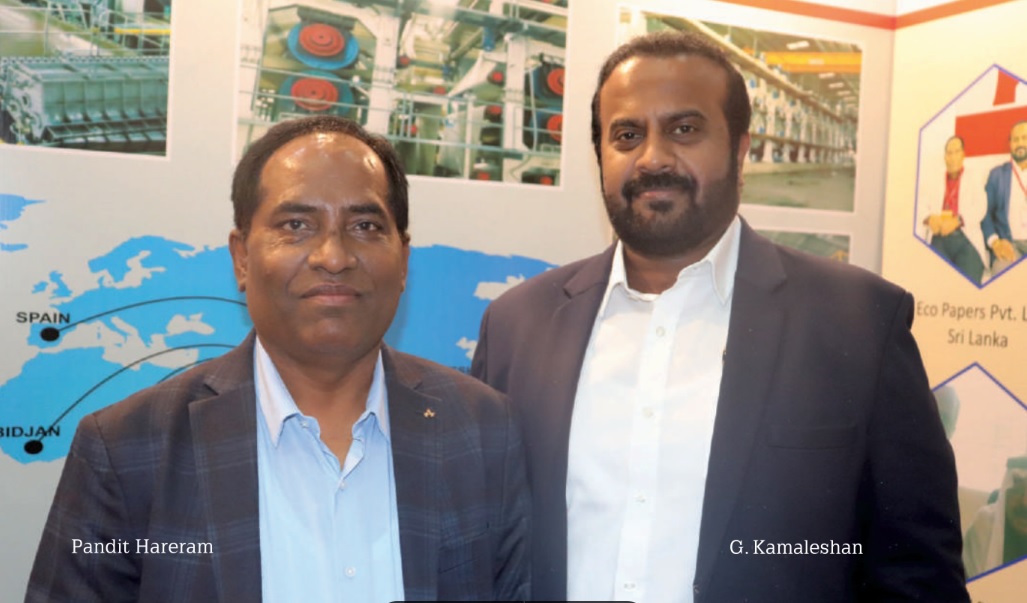 Amit Paper Consultants modified Eco Paper (Sri Lanka) to increase the capacity
- Eco Paper has also planned to double the capacity to touch 120 TPD productions in another one years
Lanka | 24th November 2022 | The Pulp and Paper Times:
Engaged in manufacturing and wholesale trading of Paper Machine, Press Roll, and Paper Making Plant, Amit Paper Consultants And Engineers has modified an existing paper plant in Sri Lanka.
Talking to The Pulp and Paper Times from the site of paper mill, Mr Pandit Hareram says that it is a very proud moment for us to have modified and commissioned a paper plant at a foreign soil. We appreciate the teamwork and support received from Mr. G. Kamaleshan, Chairman – Eco Papers Pvt. Ltd.
Describing about the plant details, Mr. Kamaleshan says, We have increased our paper mill capacity from 25 TPD to 60 TPD by adding a size press, new dryers and increasing the wire part, all machineries have been supplied by Amit Paper Consultants and Engineers. We are very happy with way of working of Amit Paper and timely delivery and erection of all critical components at plant site.
"We have invested INR 12 crores in boosting the capacity, and we are delighted with Amit Paper for understanding our demand and providing a tailored solution to us," Mr. Kamaleshan continued.
Eco Paper has also bought a 5 TPD tissue paper machine from Amit Paper which is expected to be commissioned in 2023.
Eco Paper manufactures brown grades and Newsprint to cater the local as well as export demand. Eco Paper is making brown grade under 100 to 180 GSM while Newsprint's GSM is up to 50.
The deckle size of the machine is 2.2 meters (Finished). Eco Paper is also importing the chemicals from Amit Paper.
Eco Paper has also planned to double the capacity to touch 120 TPD productions in another one years, Mr. Kamaleshan informed.
Amit Paper Consultants & Engineering is active in buying and selling used Paper machinery, industrial units, and acting as an intermediary, this varies from individual used machines to complete running industrial unit. Think of it, in a timely and cost-efficient way, "We deliver the best possible used machinery, or a complete running industrial unit, tailored to your exact manufacturing needs. Get the right equipment at right price and at from the right place," Mr Hareram concluded

Web Title: Amit Paper Consultants modified Eco Paper (Sri Lanka) to increase the capacity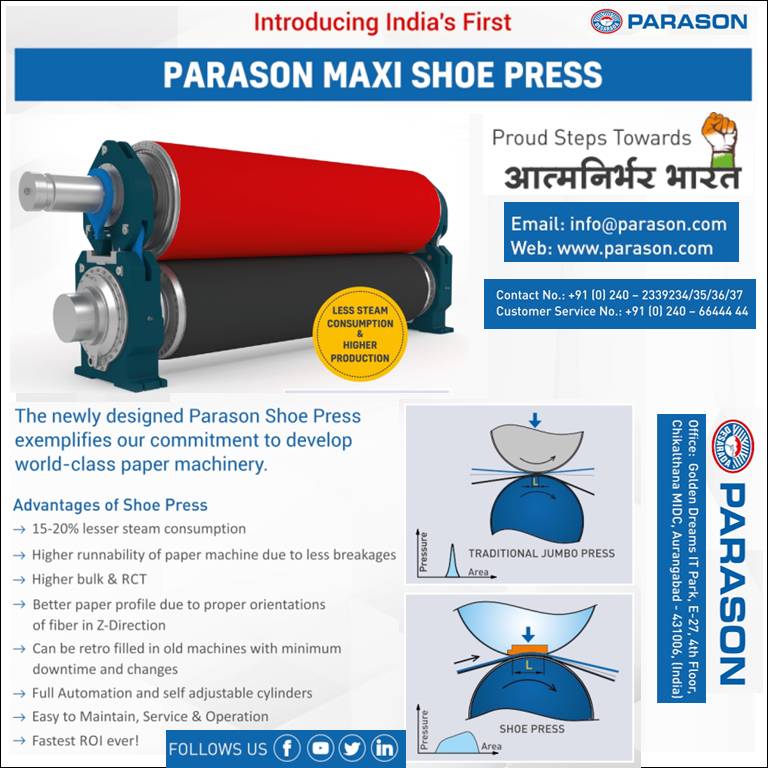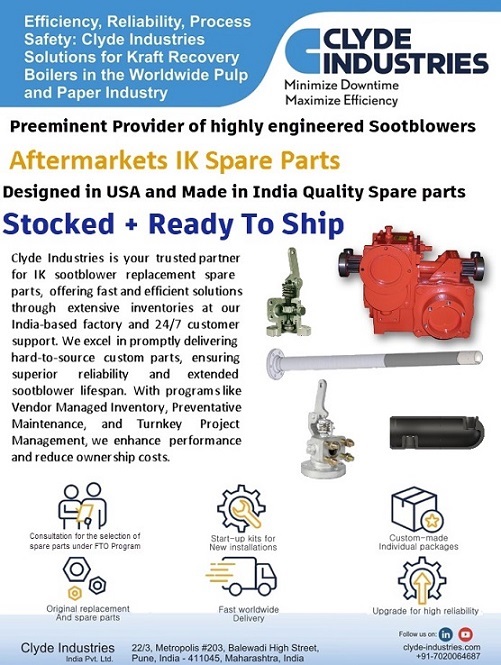 More News From new-projects-and-expansion
Next Stories