New paper machine has been designed keeping in mind the requirement of corrugators in the international market: Aryan Paper Mills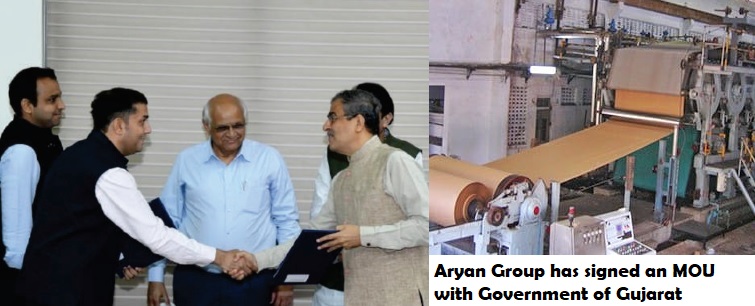 New paper machine has been designed keeping in mind the requirement of corrugators in the international market: Aryan Paper Mills
-We have a base of repeat active international customers which are testament to our dedication to quality
In an exclusive interview with The Pulp and Paper Times, Mr Mihir Shah, Director- Aryan Paper Mills shares his thoughts on several topics, including waste paper crisis, paper prices and new trends in Corrugation. He also discusses Aryan Group's future growth strategy, expansion and potential for new products. Here is the whole interview he gave.
The Pulp and Paper Times | April 2023
Q: Please give us a small introduction of Aryan Group.
We, The Aryan Group, are an established organization in the paper and packaging industry of India known for its integrity, honesty, quality and ethics since 1956. Up till now, our business units have expanded in the recycling of paper with an integrated paper recycling mill, manufacturing of paper board and paper cartons with state-of-art technology and machinery. We are focussing strongly on the environment under leadership of our MD Shri Sunil Shah. Sustainaible growth with a focus on lowering the carbon footprint per ton on paper is our primary driver.
Q: Recently Aryan Group has signed an MOU with Government of Gujarat in the august presence of CM Mr Bhupendrabhai Patel for our upcoming state of the art Paper Mill. Please elaborate on your expansion plan. What is your capacity, Grade of Paper, GSM, BF, Deckle, and investment?
Aryan Paper has been strongly focussed on exports. The new machine has been designed keeping in mind the requirement of corrugators in the international market which work on a very different and evolved buying process for paper. The new machine is a high speed 5.1 m machine which will focus on various grades of paper including FM & TL grades.
Q: Excess Capacity and drop in Exports have made the paper market sluggish. Many new capacities are coming up in Gujarat and south India, which may further impact the market; how do you take this excess capacity issue? And what should be the Indian paper industry's efforts to increase the Export?
Our focus on quality and consistency has helped us establish our paper in more than 25 countries across a network of national as well as international distributors. We have a base of > 75 repeat active international customers which are testament to our dedication to quality.
Q: Aryan Paper made low-cost cardboard beds for Covid-19 patients during the pandemic, any new invention after that please elaborate, Do you think that India has good scope of using corrugated furniture and other household items? In this direction what steps are needed to be taken?
Rhea shah Our Directior who had jsut returned from her Harvard post graduation was the inpsiriing force behind the corrugated beds. She had developed the corrugated beds with her primary focus on reaching out to address issue of huge shortage of beds during the pandemic. The focus was on philantrophy rather than commercial. We had patented the design . Many had copied the same ,but we decided not pursue on our patent rights considering the larger good.
Q: How would you evaluate the waste paper market condition, European Union is planning to ban or partially ban the waste paper export to other countries, and new big capacities are coming up in US, Europe and Southeast Asia which are to consume waste paper majorly. How do you assess all this development as a waste paper buyer?
We have established stong supply chain partnerships with leading waste paper balers in US & Europe . This partnerships have evolved over a relation > 2 decades. These partnerships assure us of steady and consistent supplies over the future.
Q: Sometimes, the Quality of Kraft paper has become a significant hurdle in export; paper mills don't maintain the quality parameter required by the end user. How do you maintain the quality parameters in Aryan Paper ?
We have visited various corrugators and understood thier working. We are proud to say that one of our customers has been running our paper on a 300 mpm Mitsubishi corrugator on a consistent basis. Our consistency and qulity has been well established and we believe that these 2 parameters are our stengths. We have seen that international buyers have a different mindset and are focuseed more on aspects like uniform web profile , runnablilty ,consistency and SCT based performance. Our team is our strength and our quality is based on our team and our European machinery.
Q: Tissue Paper is the fastest-growing segment in the paper industry, and the Gujarat region doesn't have much capacity in tissue paper production. How do you evaluate your investment in front of the lucrative tissue paper market?
Our focus continues to be FM / TL and packaging grades for now.
Q: What growth perspective do you predict in Kraft Paper for the next five years?
We believe that the focus in the domestic market to look at value rather over price will evolve. The focus has to change from per kg to per sq meter of corrugated board to enable paper mils and corrugators to offer more value to the customer. We believe that a positive approach and a coordinated partnership by the paper mills and the corrugators to establish common performance standards will definitely help the industry explore its full potential.
Q: Recently, A big Paper Mill – JK Paper has stepped into the corrugation segment investing INR 150 crores for box making with the latest technology. Don't you think that large investments will trigger consolidation in corrugation industry? How does Aryan Paper review this move, especially when most corrugated box manufacturers are small and medium entrepreneurs?
We are running a 2.4 m Fosber and a 1.7m Isowa line. These lines have given us the edge in terms of technology and perfromance. We will be starting our new corrugating plant within this quarter. The upcoming paper machine has been designed with the help of teams of our key equipment suppliers Bellmer , Valmet & Kadant. Our investments in technology remains focussed as does our extensive learning from the international market.
Q: One of the largest paper-making giant, Asia Pulp and Paper (APP), have received a land allotment letter to set up one of India's most extensive paper manufacturing infrastructure (1.2 million MTA). APP will produce WPP, Tissue and Packaging Grades in India; what is your view on this massive investment? Will the local market of these grades experience a slowdown? How do Indian paper mills compete in these grades?
The per capita paper consumption in India at a little over 13 kg, is way behind the global average of 57 kg. The focus of Make in India and emphasis on an efficient transportation network under the leadership of Honourable PM shri Narendra Modiji makes us confident of growth across multiple segments in the domestic market.

Web Title: New paper machine has been designed keeping in mind the requirement of corrugators in the international market: Aryan Paper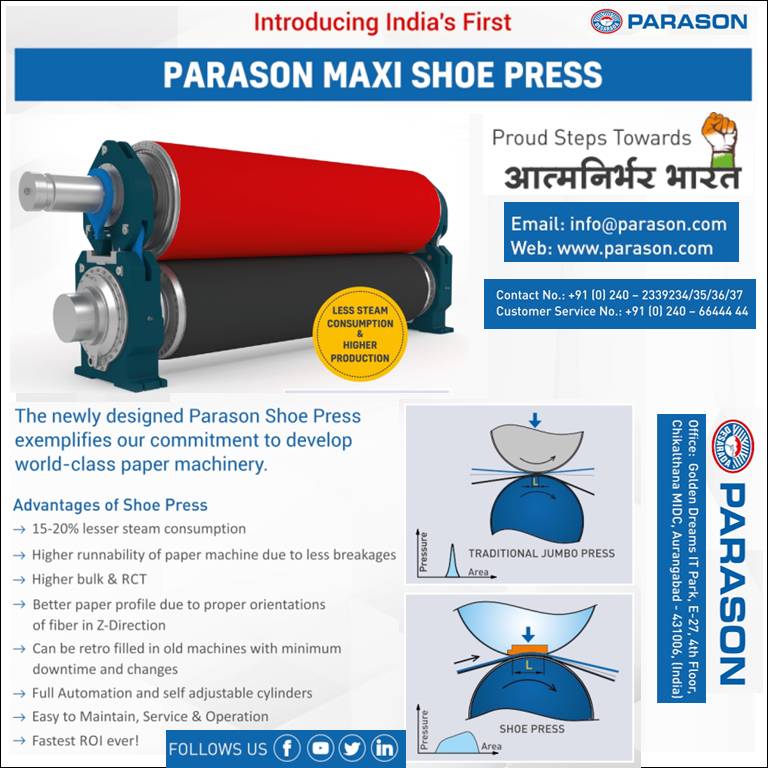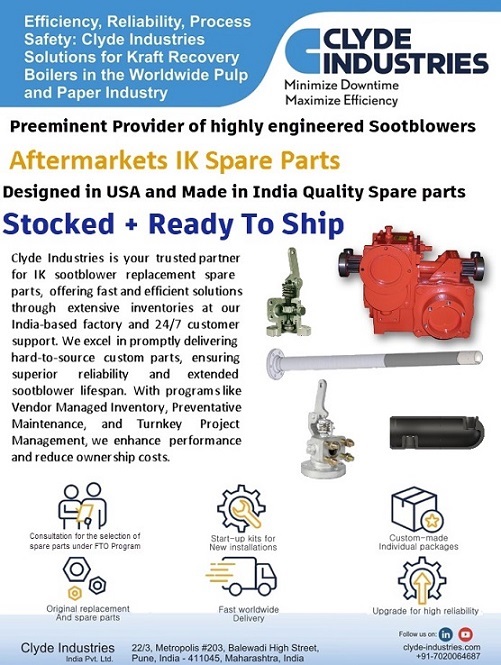 More News From new-projects-and-expansion
Next Stories