APP will prioritize paper manufacturing for the furniture industry; substantial investment in biodegradable boards, with the installation of a new coating plant and paper machine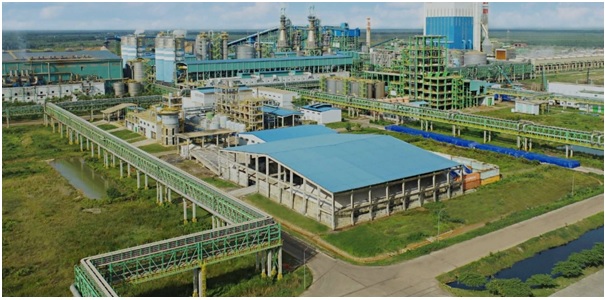 APP will prioritize paper manufacturing for the furniture industry; substantial investment in biodegradable boards, with the installation of a new coating plant and paper machine
- APP recorded a 16% increase in sales revenue from USD 8 billion in 2021 to USD 9.3 billion in 2022.
- APP allocated USD 34.1 million for waste disposal and emissions treatment
- New coating plant and paper machine geared towards packaging. With an annual production capacity of 1.5 million
- Developing an unbleached paper product that consists of fibres that are distinct from those traditionally imported
Indonesia | The Pulp and Paper Times
Asia Pulp & Paper (APP) is a pulp and paper manufacturer headquartered in Indonesia. APP is a global company that employs 40,000 people and has an annual converting capacity of 20 million tons. With branches and sales offices in several countries, the Company markets its products in over 150 countries across 6 continents. APP Indonesia operates 10 mills and 6 forestry units located in Java, Sumatra, and Kalimantan Island in Indonesia.
In 2022, APP increased its financial performance to an all-time high and strengthened its balance sheet. The Company recorded a 16% increase in sales revenue from USD 8 billion in 2021 to USD 9.3 billion in 2022. Despite the persistent challenges posed by the ongoing COVID-19 pandemic, escalating geopolitical conficts, and a volatile global economy in 2022, the Company successfully achieved operational improvements. The global economy demonstrated a gradual recovery from the impacts of COVID-19, which was refected in increased economic activity. In Indonesia, the economy grew by 5.3% in 2022, despite challenging economic conditions and a complex business environment.
In his message, Asia Pulp and Paper's Chairman, Mr Teguh Ganda Wijaya said in the Sustainability report for 2022, APP Sinar Mas is focusing on advance technology and product innovation, with sustainability at the core of our business. We are able to produce sustainable products that contribute to the Circular Bioeconomy while reducing our carbon footprint as a result of our ongoing technological advancements. We take pride in continuously improving our products to serve our customers and the environment better and are committed to providing equal access to our products and services for all consumers.
In 2022, APP allocated USD34.1 million for waste disposal and emissions treatment, As well as USD 1.8 million for prevention and environmental management costs, in line with our commitment to environmental stewardship.
Mr Wijaya further says that, In 2023, APP will prioritize paper manufacturing for the furniture industry. Our team is currently developing an unbleached paper product that consists of fibres that are distinct from those traditionally imported from the United States and Europe. This new product is currently undergoing development, and we are committed to ensuring that it meets the high standards that APP customers have come to expect.
"Our innovations can be tailored to meet the specifc requirements of each individual customer. In accordance with our policies, customized products must be created so that they meet all our customers' needs. We understand that a single paper product may not be suitable for all customers, as machines and conversion processes vary. In addition, different countries may utilize different types of paper-converting machines, which may necessitate particular modifications to the paper. Therefore, it is essential that we develop products that are optimized to meet the needs of our customers and operate effectively with their converting machines. However, we recognize the need to strike a balance between cost-effectiveness and customization, and we will only develop customized products when it makes economic sense to do so. In 2022, none of our products were subject to any recalls," he said.
He added, "Our focus on technology and product development allows us to deliver innovative solutions that enhance people's lives while positively impacting the environment and society. Our commitment to innovation has resulted in exceptional paper-based products that meet the growing global demand for environmentally friendly packaging, food packaging, surgical masks, and tissues"
Mr Wijaya discloses APP's future course of strategy and said, "We are pleased to announce that our products are currently being introduced to global brand owners, and that global commercialization has already begun in 2022. At Indah Kiat Karawang, we have started a substantial investment in biodegradable boards, with the installation of a new coating plant and paper machine geared towards packaging. With an annual production capacity of 1.5 million, we are confident that our investment will meet the market's rising demand for sustainable packaging materials in 2025".
The report says, Foopak Bio Natura, the fagship innovation of APP, is one type of biodegradable board. Foopak is a range of sustainable packaging products made from eco-friendly materials. The product range includes biodegradable and compostable paper cups, food trays, and containers, all designed to minimize the environmental impact of food packaging while maintaining food safety and quality. Through 8 years of research and development, the Foopak Bio Natura product line has been carefully crafted using high-quality ingredients and has met rigorous regulations to ensure it is free of harmful compounds. The packaging is entirely plastic-free, making it an eco-friendly alternative to traditional plastic packaging. Furthermore, it is recyclable, biodegradable, and compostable in both industrial and home composting settings, ensuring that the product can be disposed of in an environmentally responsible manner.
Foopak Bio Natura's focus on sustainability and functionality has made it a popular choice among consumers. In 2022, Foopak Bio Natura's export sales revenue reached USD 15.2 million, while local sales revenue totalled USD 17.1 million.
"Through recycled material use, APP aims to achieve a minimum of 30% recycled fiber composition as part of its SRV 2030 initiative. In 2022, we were able to achieve 45% recycled fiber (recycle input material), which amounted to 2,848,186 tonnes out of a total of 6,333,517 tonnes. This represents a significant increase from our 2018 baseline of 35%. We attribute this increase to the growing demand for recycled products from our customers. As we produce more boards (brown paper), we are able to use more recycled fber, which ultimately helps us meet our sustainability goals." Report said.
According to report, By the end of 2022, all of APP wood fiber suppliers and roughly 78% of our outsourcing companies have signed the Supplier Code of Conduct (SCoC) and agreed to abide by all of its principles. In 2022, 91% of our raw materials were sourced from local suppliers, with the remaining 9% from overseas suppliers.
The report added, The pulp, paper, and packaging businesses contribute significantly to our taxation charges, although the Government may provide specific incentives for investments in the pulp and paper industry. We may take advantage of these incentives or exemptions granted by the government as our projects require a substantial amount of investment. The tax contributions may fluctuate depending on the phase of the projects, as they are typically implemented in stages. It's important to note that our contributions to the country go beyond corporate income taxes, as we also pay import and export duties, as well as other tariffs related to transportation and trading activities.
Mr Teguh Ganda Wijaya informed that APP is unwavering in its belief that transparency is vital for us to continuously improve, as evidenced by our Sustainability Report and our ESG ratings. We have continued to engage with external partners and experts as we strive to continuously enhance our sustainability efforts. In pursuit of SRV 2030 through our 3 Pillars of Production, Forest, and People, we are committed to enhancing the sustainability of our mill operations, investing in greener and more energy-effcient technology, being more conscious of our environmental and social impact, and continuously educating all our employees and stakeholders on the importance of sustainability.
"We remain committed to promoting sustainability and believe it can only be achieved through a multi-stakeholder and holistically integrated approach. Our commitment to sustainability is evident in all aspects of our operations, and we are constantly working to enhance and improve our efforts. For us, sustainability is not just a responsibility - it is a privilege that we take seriously." He said.
Ms Elim Sritaba, Chief Sustainability Officer also shares the SRV 2030 plan of APP, "In 2022, we took concrete steps towards improving our ESG performance by collaborating with external partners to create a plan for decarbonization roadmap and evaluate our ESG performance. We also began to incorporate the Task Force on Climate-related Financial Disclosures (TCFD) to further improve our reporting of climate-related fnancial information and Science Based Targets initiative (SBTi) for our guidance on decarbonization goals. Additionally, we evaluated and updated our ESG policy to further align it with our SRV 2030 and three core pillars: Production, Forest, and People." She said.
"In the pulp and paper industry, our belief is in fostering productive plantations through responsible management of the ecosystem, including both fora and fauna. We take steps to ensure our plantations meet global sustainability standards. To minimize any potential disruptions, we integrate our operations with the local community and ensure for sustainability implementation. In line with this philosophy, we are proud to have accomplished several signifcant milestones in 2022, including our energy use and effciency, our Carbon Disclosure Project (CDP) Score Report, and our SPOTT assessment, among others," She added.
APP has set a goal to achieve a 30% reduction in water intensity and 30% lower Chemical Oxygen Demand (COD) emissions per government regulation by 2030. Through the implementation of water effciency measures at each mill and improved condensate recovery, we were able to achieve a water intensity of 27.9 m3 /tonne-product equivalent in 2022, which represents a 16% reduction from our 2018 baseline of 33.0 m3 /tonne product.
All of our mills are undergoing the approval process for solar panel installation to power their operations. At present, Indah Kiat Perawang, Indah Kiat Tangerang, and Tjiwi Kimia have a total combined solar energy capacity of 18.6 MWp. Based on the results of this current phase, we plan to scale this project in Phase 2, potentially adding an additional capacity of 13.2 MWp

Web Title: APP will prioritize paper manufacturing for the furniture industry; substantial investment in biodegradable boards, with the installation of a new coating plant and paper machine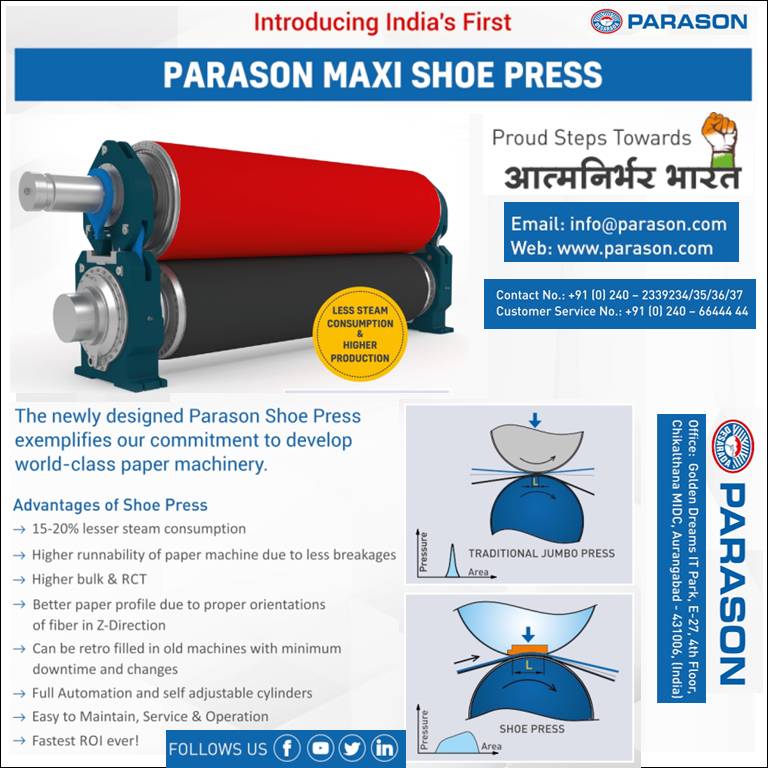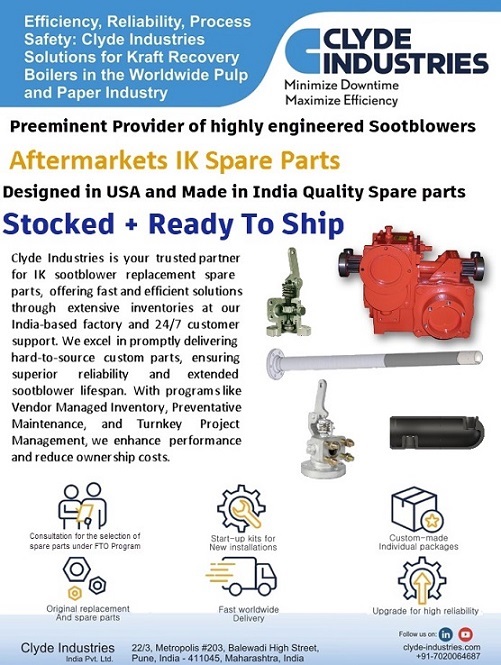 More News From international
Next Stories