Indian Paper mills are wary of pricing and reluctant to stock up on high-priced US grades OCC; Mill inventories remained high: BIR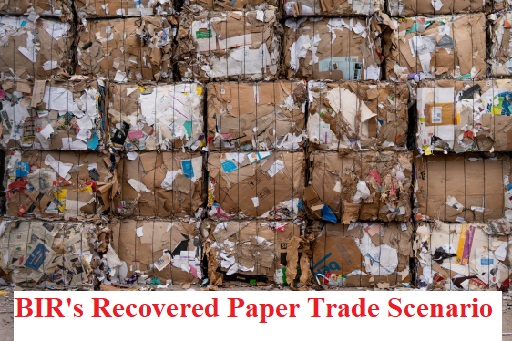 Indian Paper mills are wary of pricing and reluctant to stock up on high-priced US grades OCC; Mill inventories remained high: BIR
Bureau of International Recycling (BIR)'s Recovered Paper Trade Scenario from Europe, North America and Turkey
- Supply pressure pointing to reduced consumer expenditure
- India remains the largest importer of US mixed paper, with significant orders in September, although a potential slowdown is anticipated in November owing to the Diwali festival
- In the period from January to July 2023, US OCC exports dropped 14.8% while mixed paper and ONP faced even sharper declines of 26.8% and 30.4%, respectively
- Internal demand in Europe remained low, with paper mills grappling with weak order books and high price pressure owing to overcapacity in the sector
- Major board mills in South East Asia and Taiwan, have responded to the rising OCC prices by reducing their import volumes and shifting to cheaper alternatives such as local collections.
The Pulp and Paper Times:
In August, the major European paper for recycling markets witnessed stable prices, especially for in-demand grades like mixed paper, board and OCC. This stability was attributed to decreased production during the holiday period, reduced demand from paper mills and favourable export opportunities.
However, prices began to shift again in September, particularly for the lower grades. Market professionals in the UK and Continental Europe reported price increases, mainly the result of European buyers' efforts to balance domestic and export prices. European paper mills continued to face challenges owing to overcapacity and declining demand, leading them to maintain lower prices for their products.
Meanwhile, exports to regions such as South East Asia influenced price adjustments in Europe.
Overall, internal demand in Europe remained low, with paper mills grappling with weak order books and high price pressure owing to overcapacity in the sector. Mill inventories remained high whereas they were low in the waste management sector. The drop in collection volumes after the holidays took some by surprise, suggesting perhaps people were consuming less.
In the period from January to July 2023, US OCC exports dropped 14.8% while mixed paper and ONP faced even sharper declines of 26.8% and 30.4%, respectively. Despite these year-to-date decreases, July saw month-over-month increases in exports for both OCC and mixed paper. India remains the largest importer of US mixed paper, with significant orders in September, although a potential slowdown is anticipated in November owing to the Diwali festival. Additionally, North American unbleached and bleached kraft paper prices remained stable in September owing to consistent demand.
The continuous rise in OCC prices this year led to a significant increase in the bulk grade's national average in the USA. Despite increased demand, generation of bulk grades has slowed. Newly-launched recycled containerboard machines have placed additional demand on recovered paper, competing for an already limited supply. Meanwhile, US actual box shipments decreased considerably in the first half of the year. As the Christmas sales season approaches, mills are expected to stock up, leading to increased demand and prices for OCC across various US regions.
China-affiliated overseas purchasing arms are intensifying their sourcing of brown grades from the USA and Europe for deliveries to Asia, even while they seek to increase prices for imports in South East Asia and Taiwan. In recent transactions, they have paid large amounts for US and European-origin OCC. Owing to the increasing sourcing costs, vendors in these regions have had to adjust their prices accordingly, with some even halting purchases when prices exceed a certain threshold.
End-users, especially major board mills in South East Asia and Taiwan, have responded to the rising OCC prices by reducing their import volumes and shifting to cheaper alternatives such as local collections. Some smaller mills have even paused or stopped production owing to reduced demand. The increased reliance on domestic OCC collections has also pushed prices higher.
There are doubts surrounding the sustainability of the high purchasing rates, with some speculating these will stop before the end of October. However, the sourced materials are expected to be delivered to South East Asia within the next two months, to be processed and then shipped back to China for the production of finished products, especially in anticipation of the Lunar New Year in February 2024.
The devaluation of the Chinese renminbi against the US dollar has complicated matters by reducing exports of packaging materials from South East Asia and Taiwan to China. The market has also seen a shift in demand from high-priced US OCC to more affordable options from Europe, Japan, Australia and New Zealand. However, supply from these regions is dwindling because of recent low collection rates.
In India, the situation remains uncertain. While there is demand because of the monsoon season affecting local collections, the country's mills are wary of pricing and are reluctant to stock up on high-priced US grades.
While US OCC prices have seen an increase, Japanese OCC has declined owing to aggressive buyer negotiation strategies. Europe's OCC sellers had hoped for a price increase but market dynamics might prevent this.
France
The more time that passes, the more 2023 is confirmed as an average year. Activity levels were unsatisfactory this summer and collections were not at all good, for recyclers or for paper makers. The lower grades market remained calm until mid-August before rising in September and again in October owing to low collection volumes (stocks are falling slowly but steadily among recyclers) and to a slight increase in sales to Asia. Given that activity levels among paper makers in Europe are not dreadful, it did not take much to create a small imbalance when considering the limited volumes available to be offered. The trigger was Asian buyers looking for volumes in Europe.
On the other side of the Atlantic, indeed, the situation changed some time ago. Low collection volumes, no stocks and new capacities starting up locally have meant rising export prices for cardboard, helped by very low logistics costs for shipments in containers. This prompted a slight return of Asian demand in Europe, assisted by logistics costs reverting to historical low levels and to a more conducive Euro/US dollar comparison.
The situation remains paradoxical and tense. The recovered paper and board market is rising in Europe but European customers have few orders, high reel stocks and regularly falling prices, with several machine shutdowns announced for the end of the year. Therefore, the loading of containers will continue given that local customers will not have much need over the remainder of 2023.
As regards the medium grades, conditions are not very bright as customers do not have enough orders and are under pressure on finished product prices.
The graphics market is not thriving, with deliveries decreasing inexorably year after year. The German market, which was so important and demanding until the summer of 2022, is now totally absent. Prices for these grades are low and are not being helped by the lack of overseas trading at the right levels.
The same situation applies to office papers for which demand is low and prices steadily falling. Light may be seen at the end of the tunnel for some papers in October; exports are returning slightly at rising prices and, if this trend continues, it could help put some pressure back on the European market.
Nothing has changed among the high grades. The price of pulp remains low and recyclers' customers have few needs. The market is not strong and there are difficulties on occasions in selling some grades. In what is a complicated and uncertain situation, recyclers are lacking volumes and there is no market pull on customers.
As already known, activity levels will be reduced among paper makers at the end of the year as stocks of finished products are very high and sufficient to meet weak market demand. Activity levels among recyclers are not expected to be very good either although the presence of Asian buyers will make a difference if sustained.
North America
The recovered paper market in the USA continues to show a modest strengthening. While nobody is saying we are back to the good times of prices ramping up significantly, seven or eight consecutive months of small increases have created some optimism within the recovered fibre marketplace.
As an example, OCC prices doubled between January and September this year, although it should be remembered that prices in the first month of 2023 were so low - at around US$ 30 per ton - that a doubling over the ensuing three quarters is not earth-shattering. In most regions, in fact, OCC pricing in September this year was still lower than in 2022.
The rising price trend is being driven by the same factors that have been in play over the past six to nine months, including low supply/collections. Mills consuming OCC continue to be nervous that their demands will not be met because collections remain soft, and this nervousness is helping to drive up prices. Usually if prices in the USA are moving up or down overall, one or two regions might be seeing the opposite trend, but not on this occasion: prices in all markets for OCC and mixed paper appear to be rising across the entire country.
In addition to softness in collections, 2023 has seen the start-up of 100% recycled mills which support increased demand and thus higher pricing. Earlier this year, Domtar started up its Kingsport mill in Tennessee which was converted to the manufacture of 100% recycled containerboard with a capacity to consume a whopping 660,000 tons of recovered fibre per year. And in the same general geographic region of the USA, Pratt Industries last month opened its new 100% recycled mill in Henderson, Kentucky. These two mills alone will consume well in excess of 1 million tons per year.
On the flip side, however, is a weaker-than-normal domestic containerboard market, with some reports suggesting that corrugated box demand is down more than 10% versus 2022. As reported in previous months, there are a myriad of reasons for this softness, including: low consumer confidence and hence spending; light-weighting; and right-sizing of packaging in general. While none of these factors move the needle that much, the combination of all three is meaningful.
US export prices for the bulk grades are naturally trending higher too, apparently from both coasts. Most US exporters experienced an unprecedented reduction in their tonnages during the first eight months of 2023 when compared to 2022, with total volumes exported declining by 15 to 20%. Year on year, virtually every major country has purchased less recovered fibre from the USA so far in 2023; the one exception, Thailand, recorded an increase in purchases during the year to July and is now the USA's second-largest export market for recovered fibre.
However, it seems that the general tide may be turning and that the fourth quarter of 2023 may not be as anaemic in export terms as the previous three.
Other developments that will impact the recovered fibre markets in the long term include, firstly, MRFs that have recently been announced or are under construction or newly-opened. The most significant ones are Rumpke's MRF in Columbus, Ohio, which is expected to be one of the largest in the USA; WM's new MRF in Cleveland, Ohio; and a new MRF to be built in Lucas County, Ohio. Ultimately, these additions should add to collections of recovered fibre.
The second important development is the merger between Smurfit Kappa and WestRock to create the world's largest containerboard manufacturer; only time will tell what impact this will have but a close eye needs to be kept on how it affects global volumes. Thirdly, the big news to emerge from last month's PackExpo, which drew 30,000 attendees, is the race for companies to try to convert plastic packaging to paper. This is already happening to some extent but, if it continues, there will be a long-term increase in demand for recovered fibre to manufacture new paper.
Turkey
The contraction in demand initiated by February's earthquake extended into the third quarter, mirroring the trend of the previous three months. Several paper mills heavily impacted by the earthquake have navigated their way through operational disruptions, including mills operated by Kipas and by KMK which resumed operations in, respectively, July and September.
Modern Karton is initiating a new PM6 machine at Zonguldak. Adding to its machines in Çorlu, the company is planning to reach 2 million tons of annual production capacity by the first half of 2024. In the Sungurlu trade zone, meanwhile, SUN-KA embarked on an investment programme in August and is targeting a capacity of 150,000 tons with its new greyboard paper machine. At the same time, key player in the Turkish market Mondi opted in August to discontinue its corrugated box factory operations in Izmir Kemalpaşa.
Lila Kagit, with a tissue mill in Tekirdağ Çorlu, is gearing up to establish a new factory in Erzurum, with ambitions to launch a paper production machine to increase its capacity from 270,000 tons to 340,000 tons by 2026. Eczacıbaşı Holding, a pioneer in the Turkish tissue sector, has started up its fifth paper machine in Manisa, thus boosting the company's annual capacity to 250,000 tons. Simultaneously, Gürsa in Kütahya has announced a new investment focusing on fluting production while Barem Ambalaj AS has stated that efforts are under way to install a paper machine at Konya Ereğli.
These developments mark a period of substantial investments and strategic shifts within the industry.
In the third quarter, paper mills - and particularly those specializing in the production of brown paper - struggled with constrained operations, functioning at a mere 70% capacity. A further complication has been inflation in Turkey, which has also led to a surge in lira-based recovered paper prices. Imports of recovered paper have continued unabated, driven by the fact that volumes harvested domestically are insufficient to meet demand.
Market forecasts for the fourth quarter largely mirror the patterns observed in the previous two quarters, suggesting a continuation of the trends and challenges faced by the industry.
Germany
Owing to the continued weakening of the economy and of associated consumption patterns in Germany, there remains a similarly weak order situation for paper, cardboard and, consequently, recovered paper. Most paper and cardboard producers' warehouses are filled to the brim, both for new paper and raw materials.
With the school holidays, recovered paper collections have continued to decline. Given the absence of full order books, this means less raw material to be reinjected into the cycle.
An improvement in export conditions owing to low sea freight rates to Asia has led to an increase in orders for the Far East and to price pressure, especially in the vicinity of ports in Western and Northern Europe. Waste disposal companies are benefitting from higher prices, forcing consumers of recovered paper to increase payments slightly at the end of the third quarter.
Imports of recovered paper - mainly kraft-containing and medium-to-higher grades - have continued to decline and have been adapted to the lower consumption levels.
Economic stagnation and changes to consumption behaviour have created increasing problems in the sector. Only exports have helped to slightly improve the overall situation.

Web Title: Indian Paper mills are wary of pricing and reluctant to stock up on high-priced US grades OCC; Mill inventories remained high: BIR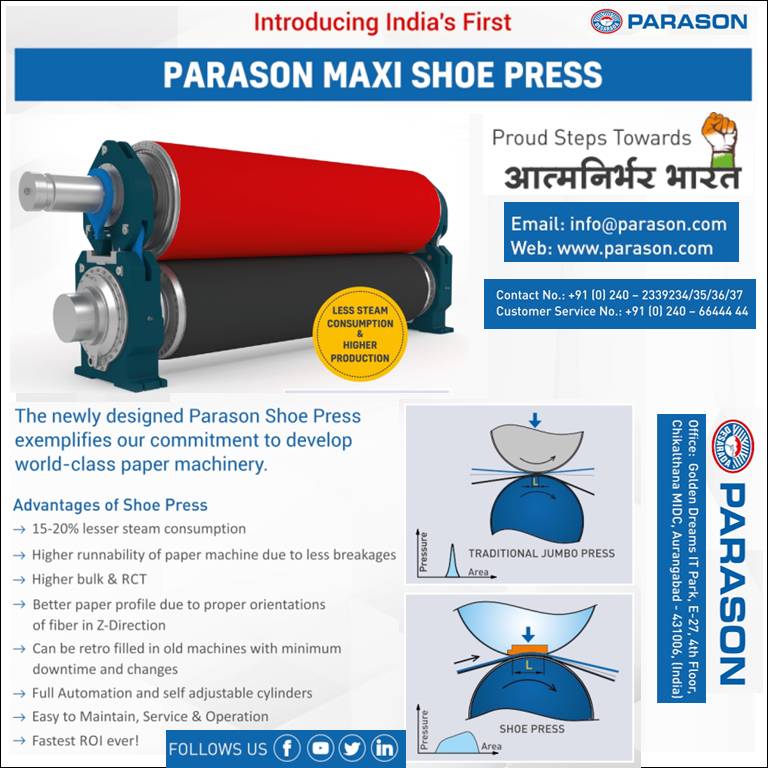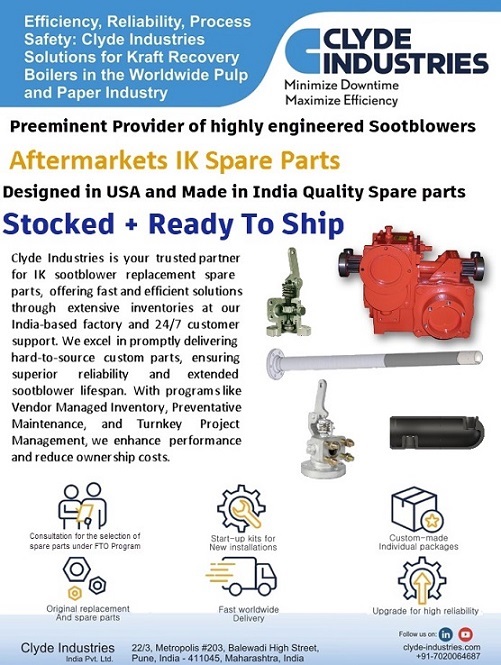 More News From international
Next Stories