DPIIT: 553 Paper mills are operational with a total operating capacity of around 25.61 million tonnes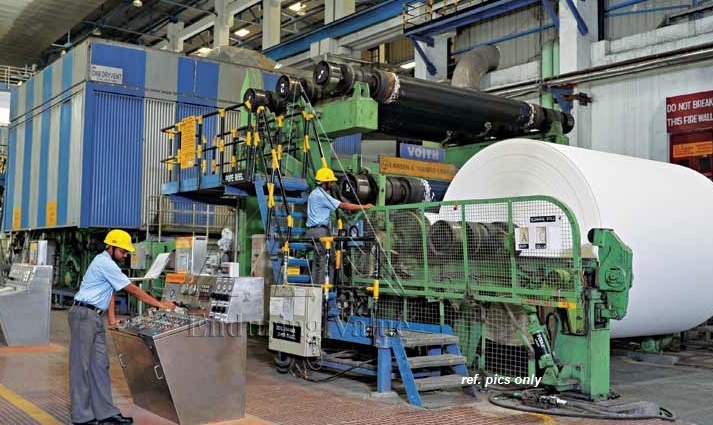 DPIIT: 553 Paper mills are operational with a total operating capacity of around 25.61 million tonnes
- Total consumption of paper, paperboard, and Newsprint stood at 21.14 million tons in FY 21-22
- The FDI equity inflows in the sector for FY 2021-22 is 158.48(in USD Million).
New Delhi | 2023 | The Pulp and Paper Times:
The Government of India has claimed in its report that Paper & Paperboard Industry is now not only back at the pre-covid levels of production but is looking forward to a healthy growth. Helped the paper industry for brining back to the same level as before covid. A shift in procurement habits adopted during the covid era for online trade and marketing directly has also resulted in driving the demand in the paper sector.
In the report for FY 22-23, the Department for Promotion of Industry & Internal Trade (DPIIT) under Ministry of Commerce and Industry has stated that The growth-oriented positive sentiment in the sector is aided by the major policy decision taken by the Govt. of India to ban or discourage the use of single use plastic. The resultant increase in demand for packaging paper is due largely to small /medium players turning to make substitute products from paper.
"The industry structure comprises of more than 900 paper units, with an installed capacity of nearly 30.73 million tonnes out of which 5.51 million tonnes capacity lies idle for various reasons. As on date around 553 mills are operational with a total operating capacity of around 25.61 million tonnes. In the year 2021-22 total capacity utilization was more than 87% and total consumption of paper, paperboard, and Newsprint stood at 21.14 million tons. Total production for the year of 2021-22 stood at 22.50 exhibiting an increase of 3.69% on Year on Year basis." The report stated.
On Foreign Direct Investment (FDI) in Paper Industry, reports stats that Indian paper industry is a de-licensed sector and 100% FDI inflow is allowed on the automatic route. The FDI equity inflows in the sector for FY 2021-22 is 158.48(in USD Million).
The report says that after the pandemic, there has been an increased awareness amongst manufacturers on the requirement of better quality of packaging grade of paper for FMCG products, disposable paper based serving utensils in restaurants, serving/ packaging of ready to eat food etc. Various other macro economic initiatives being taken up by the Government such as Make in India Initiative, Vocal for Local Products, compliance drive for efficient implementation of ban of single use plastic, and core changes in the training module of education sector has also drive the demand for paper.
"In India, per capita consumption of paper is about 15- 16 kg, which is much lower than the world average (57 kg. in 20206). China, USA, Japan & Germany etc. are ahead of us in terms of consumption of paper, paperboard and newsprint. This indicates considerable headroom for the growth of the sector in order to reach the world average per capita consumption." The report indicates.
On the consolidation in the paper sector, report stated that there have been few moves of consolidation within the sector, but Indian paper industry remains largely a fragmented sector. It consists of small, medium and large paper mills, having production ranging from 5 to 2000 tonnes per day. The sector uses wood, agro residues (such as straws and bagasse) and waste paper (imported as well as domestic) as input substrates for production. Presently, in the total production, the share of wood, agro and waste paper-based mills stand at 18%, 7% and 75%, respectively. It has been recorded that most of the new green or brown field projects are coming in Packaging Grade Sector and most of them are based on Recycled Fibre, hence, total share of RCF paper-based mills are exponentially increasing.
During the year 2021-22, a total of 2.17 million tons (valued at USD Million 2,265.74) of paper, paperboard& newsprint was imported under ITC chapter 48, whereas in the previous year (2020-21) this figure stood at 2.098 million tonnes (in terms of Value in USD Million it is 1,764.55). This translates to an increase of about 3.4 %.In terms of USD value, it has registered an increase of 28% (this is a direct loss to India impex ratio). On the other hand, in the year of 2021-22, 3.53 million tons of paper and paperboard was exported, which is significantly higher by 36.83% comparing to exports figures of 2020-21, report says.
At present, there are 125 mills registered under the Schedule to the NCO with a total installed capacity of 3.30 million tons. However, as per INMA, currently out of 125 newsprint mills, 46 mills have stopped making newsprint chiefly due to demand related reasons as over 50% of the newsprint demand is being met by imports. Therefore, present domestic installed capacity of newsprint is 2.2 million tons, whereas production of newsprint in 2020-21 has been reported to be only about 1.0 million tonnes, which is stagnant since last two years.

Web Title: DPIIT 553 Paper mills are operational with a total operating capacity of around 25.61 million tonnes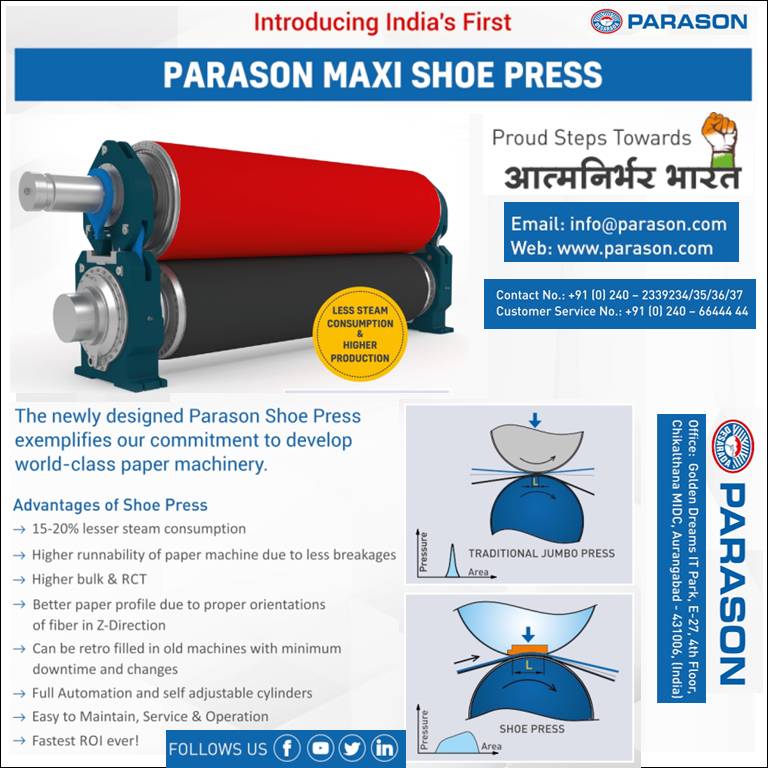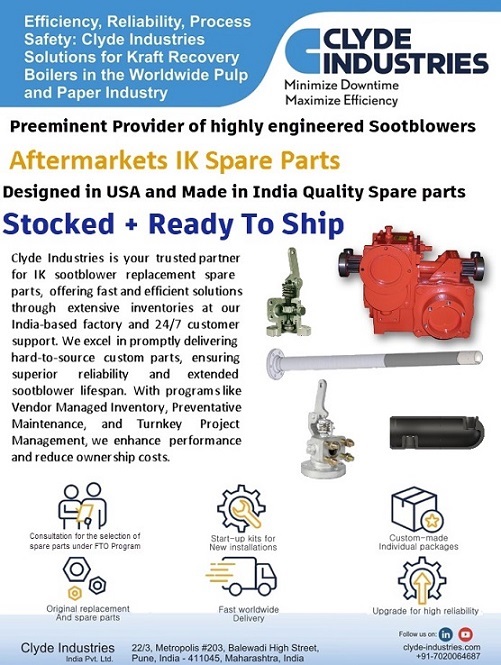 Next Stories