Kraft Paper Mills shut down operations in North India due to a lack of demand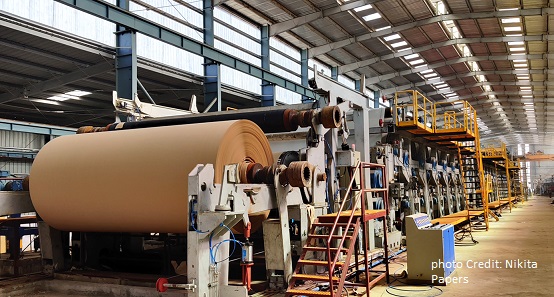 Kraft Paper Mills shut down operations in North India due to a lack of demand
Delhi | Ghaziabad| Shamli| Uttarakhand | 2 May 2023 | The Pulp and Paper Times:
Paper Mills in north India have stopped production for a week due to declining demand for kraft paper. Paper mills in western Uttar Pradesh and Uttarakhand have closed due to low demand induced by the global recession and rising inflation.
Mr Ashok Bansal, Managing Director, Nikita Papers Limited, told The Pulp and Paper Times, "Yes, we have closed down our production activities from the 29th of April to the 4th of May due to sloppy demand." In addition to Western Uttar Pradesh, paper mills in Uttarakhand, Punjab, Haryana, and Rajasthan will close. The global crisis and increasing inflation had a significant impact on kraft paper consumption."
On the Shutdown by paper Mills, Mr Naresh Singhal, President of The Indian Recovered Paper Traders Association (IRPTA) said that this entire situation arose due to the fact that Kraft paper mills were continuously working only at a difference of Rs 8000/to Rs 9000/ pmt as conversion charges since long. In simple words difference between waste paper prices and finish paper prices was Rs 8/to Rs 9/ per kg,
At the time when Kraft paper mills decided to take shut down the rate of Kraft waste paper was Rs 17000/+ pmt and finished Kraft paper 18+ B.F 100 gsm was Rs 25000/ pmt ex mill which is not viable to continue long" explained by him.
Mr Prajwal Agarwal Director, Gangotri Paper Mills situated at Uttrakhand, said, "There is a shortage in demand globally, inflation is on the higher side, import orders are decreased and even corrugators are not using full capacities. We hope that demand should pick up in next two-three months and this shutdown will correct the market."
"Recycled paper is no longer only a product of India or China now. Mills in most developed countries have installed recycled paper plants and offering Kraft paper at prices Indian mills cannot even match. I recently learnt that Russian and some other mills from Malaysia are supplying kraft paper at almost 20% lower than India market," said Mr Naynesh Pasari, Managing Director of Shree Krishna Paper Mills & Industries.
Mr Amrish Singhal, CMD of Muzaffarnagar-based Silvertoan Papers Limited, told The Pulp and Paper Times that in the previous three years, kraft paper production capacity has expanded by about 40% in proportion to demand, which has climbed by barely 18 to 20%. Paper mill owners agreed to shut down paper their operation five days per month until the demand-supply equation was balanced.
"Paper mills have suffered significant losses, and the shutdown has spread to Uttarakhand, Punjab, Haryana, Uttar Pradesh, and a few areas of Rajasthan." To recover the demand situation, we must adopt the pattern of South and Western India paper mills, which observe forced shutdowns every month." Amrish stated.
Talking about the absorbent kraft paper demand, Mr. Vijay Mittal, Director Nachiketa Papers based in Punjab, says, "We are weaving through a very tough time; there is very crushed demand in the laminated industry; thus, we have. We are also taking a shutdown to balanced out our stock."
Mr. Ashok Bansal further stated that corrugators had received 20% fewer orders than in previous years. In the month of May, we have seasonal demand for Apple and spirits packaging (Wine and Beer). We received a high demand from Himachal Pradesh for the packing of apples in boxes, but owing to a delay in determining the size of the box, corrugators have not made orders; we aim to fix the issue by mid-May.
On declining Export demand, Mr Naynesh Pasari, exclusively discloses that exports can take place in cases where domestic demand in the country you are exporting is high due to non-availability of the paper or supply is less than the demand, or price to export is lower than the domestic production. Mills have come up in Turkey, EU, Indonesia, Vietnam, Malaysia and so on.
"As far as exports are concerned, we have seen that packaging paper can be exported. The exports of floating medium and test liner touched over 2 lakh tons per month during pandemic, and it continued for several months. However, the exports could not sustain themselves for various reasons, and issues like bad odor, logistics, run ability, and quality, so if we work on these aspects, there is a huge opportunity for the packaging industry. India exports to the Far East, the Middle East, Latin America, and African countries, these exports that happened were more out of compulsion than out of choice, because China shifted its policy on raw material imports, so for us to sustain these exports, we need to work on quality, and one cannot emphasize enough odor elimination." Explained by Mr. Akshay Rathi, Director of Kaygaon Paper Mills during IPPTA AGM in March.
Mr. Akshat Agarwal, Director of Vijay Anand Kraft Paper Private Limited, shared his thoughts in IPPTA AGM, on how paper mills can adapt to the changing demands and how they can use this as an opportunity to grow their market for finished products. He said, "In the last 2-3 years, many mills have come up in the Kraft paper segment with capacities of up to 600 to 700 tons per day, calling for standardization of the products. Instead of making paper based on BF, we have to shift to the international system of paper based on fluting and test liner, correlating with the board properties. There is a need for standardization of reel widths in Kraft paper.

Web Title: Kraft Paper Mills shut down operations in North India due to a lack of demand.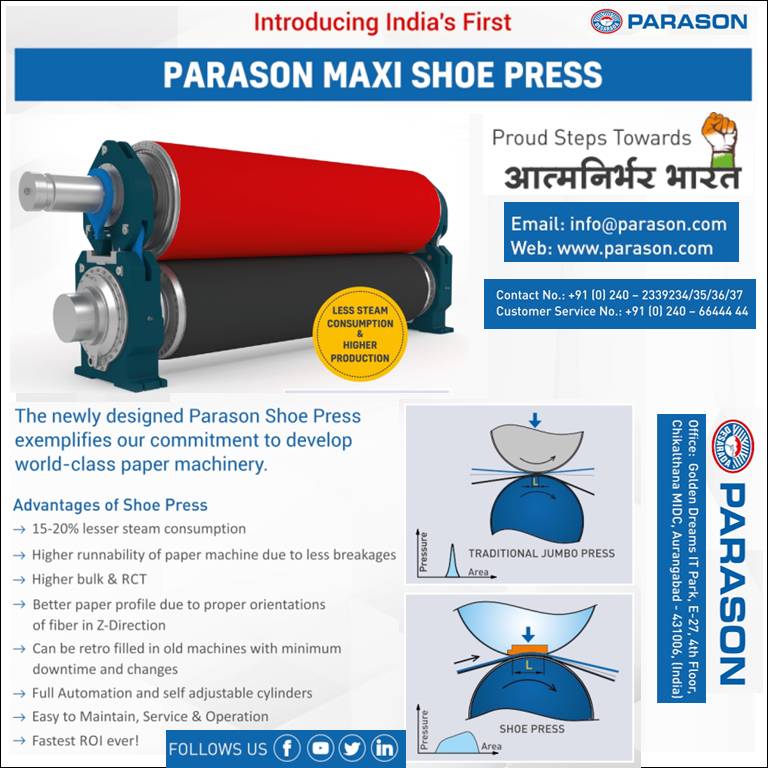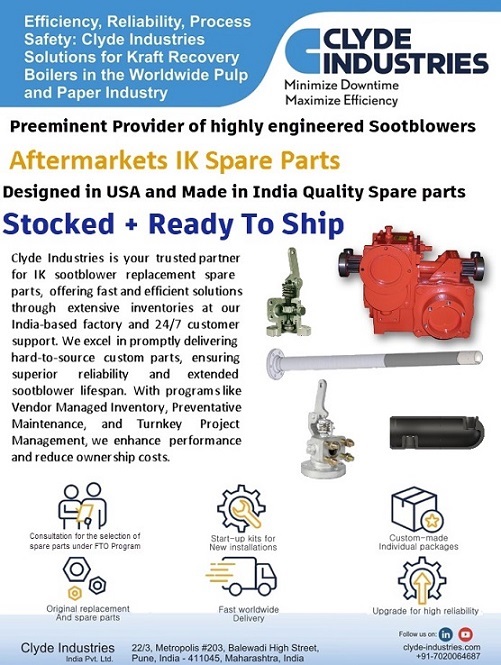 Next Stories