Arakawa Chemical: Polymerset can meet the demand on better printability, smoothness, coverage and surface strength of paper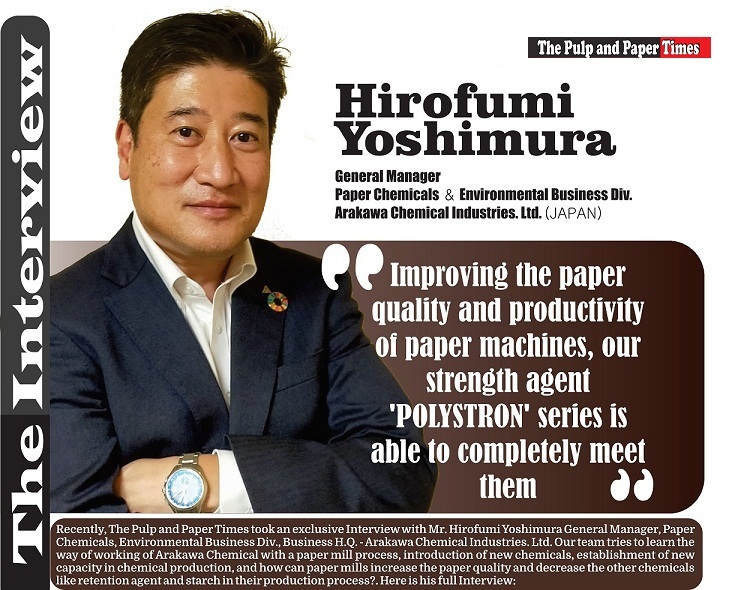 Arakawa Chemical: Polymerset can meet the demand on better printability, smoothness, coverage and surface strength of paper
- Improving the paper quality and productivity of paper machines, our strength agent 'POLYSTRON' series is able to completely meet them
- Established new Plant in Vietnam targeting South East Asia and Indian market
Recently, The Pulp and Paper Times took an exclusive Interview with Mr. Hirofumi Yoshimura General Manager, Paper Chemicals & Environmental Business Div., Business H.Q. - Arakawa Chemical Industries. Ltd. Our team tries to learn the way of working Arakawa Chemical with a paper mill process, introduction of new chemicals, establishment of new capacity in chemical production, and how can paper mills increase the paper quality and decrease the other chemicals like retention agent and starch in their production process?. Here is his full Interview:
November 2022 | The Pulp and Paper Times:
Q: Give us a small Introduction of Arakawa Chemical Industries. Ltd. (ACIL)
We Arakawa chemical is Japanese chemical manufacturer, have a long history for more than 140 years since the company established in 1876.
We have 4 core business sectors, Paper Chemicals & Environmental business, Functional Coating Chemicals , Adhesive & Biomass Materials, Fine chemicals & Electronics. 2021 annual turnover was JPY80, 515millions, Of which the paper & environmental business was JPY18, 652 millions. Our paper chemical technology is improved in collabolation with Paper Mills in Japan, especially we have developed the excellent and unique strengthening agent and rosin sizing agent.
As for the Paper Chemicals & Environmental business sector, these days we have been making best efforts to develop South East Asia market where as you can see rapid growth and development. We have already installed Paper Chemicals Plant, 2 in China, 1 in Taiwan and 6 in Japan. Besides, in March, this year we established new Plant in Vietnam targeting for not only South East Asia market but also Indian market which is expanding so rapidly.
Q: How long has ACIL been operating in India through its marketing arm Bombay Chemical & Rubber Products, and how does ACIL evaluate its' 'chemistry' with Indian Paper Mills?
ACIL has been in cooperation with BCRP chemicals for the Adhesives and Printing Ink resin market for a few decades, have a lot of experiences for this India market. So we decided to apply this sales channel to penetrate our paper chemicals..
For the paper chemicals, actually we are in the initial stage to enter this great Indian market, and researching the detailed situation for the paper chemicals market, and already found the needs like improving the paper quality and productivity of paper machines, our strength agent 'POLYSTRON' series is able to completely meet them.
Our POLYSTRON has applied for the Japanese market and many Paper Mills in China, Taiwan, South East Asia where we have good reputation for a long time.
Especially for the middle to large scale Paper Board Machines, POLYSTRON has already become MUST item due to the above.
Q: Post Covid pandemic, Paper Industry has faced drastic changes like raw material crisis, increase in other input costs and demand, What is ACIL's quick review about the present condition of the Indian Paper Industry?
Under such those drastic changes, all the industries all over the world are suffered. However, it would be good opportunity to change from the current system. For example, DSR is not so popular in Indian market so far, due to its higher price than the one of other materials like starch. But DSR has a special feature which starch does not do such as less drying energy, less effluent loading and higher productivity. We are convinced that our POLYSTRON will be accepted in Indian market as Paper Mills judged by not apparent cost but total one considering less cost for energy or less production cost by better productivity.
Q: Chemical is also one of the key and critical components for paper manufacturing, last year major paper chemical companies increased the price of chemicals, Has ACIL also surged the price of chemicals? What is the reason behind these hikes?
As you know the raw material crisis is real one, triggered by the war, cannot estimate till the end.
To tell the truth, we are obliged to pass the higher cost by increase of raw materials along to the price to Paper mills, however we can choose the best from the shipment from Vietnam, China, Taiwan or Japan according the info on cost or logistics.
Q: One can relate the use of chemicals in paper manufacturing to better quality, enhanced efficiency and cost reduction. How does ACIL's product win the trust of paper mills' owners on these parameters? What new innovative chemical products have been developed and delivered to the paper mills?
Our Polystron is a polyacrylamide based polymer so called PAM, which was developed by our original technology. It is amphoteric polymer, which has high molecular weight and high branched polymer, can adsorb on the fibre surface, hence shows a better performance compared with other polyacrylamide polymers.
This Polystron had developed in Japanese market at first, there was not enough raw materials available like pulp in good quality to make paper, so must be used the this polymer, and continuously developed for a few decades, already reached No1 level in global paper strengthening agent market. Polystron series have a lot of actual results and can not only improve the paper quality but also increase the productivity. It is already vital-goods for large scale paper board machine.
Once you apply the Polystron at your Wet end system, you can get that
1: increasing the paper quality like burst strength and ring crash,
2: decrease the other chemicals like retention agent and starch, and decrease the water treatment burden
3: decrease the steam consumption and increasing the machine speed,
4: can use the Local OCC much more.
Besides, we have found out some other purposes by market research so far, some paper company has regulation about water origin. So that they can only get the ground water, of which electro conductivity is very high, can't get estimate efficiency for the wet end chemicals. Then we would like to recommend the other grade Polystron which can get clear dilution even such ground water, or recommend the surface strength agent Polymerset which is polyacrylamide based polymer same as Polystron.
Q: Indian Paper industry has seen massive capital investment in the last 5 years, new capacities have come up in the market. Paper Chemical needs several trials for better results. What major changes does ACIL see in the Paper Industry as far as investing in chemical technology?
As above mentioned, in the near future, Indian paper companies would aggregate to large scale paper machine, we think. Then they could focus on the productivity much more, it means how to decrease the fixed cost like labour and equipment depreciation cost.
Then they will consider to use this Polystron special technology, which is already proved in Japan and Asia market.
Q: Please shed some light on ACIL's offering for the paper making and packaging industry and its manufacturing facilities all across the world.
We have production plants of paper chemicals in Japan, China, Taiwan and Vietnam as above mentioned.
There are 6 Plants in Japan, concretely in Osaka, Fuji, Onahama, Mizushima, Oita and Kushiro. Our Osaka, Fuji, Onahama Plant have experience to export to Asian market mainly dry strengthening agent Polystron series.
We have 2 Plants in China located in Nantong city, JianSu Province, and Wuzhou city, GuanXi province. In Nantong we are producing mainly Polystron which is internal dry strengthening agent and Polymerset which is surface strengthening agent.
In Wuzhou, producing mainly Sizepine. Sizepine is rosin based emulsion sizing agent. We have anionic emulsion rosin sizing and cationic emulsion rosin sizing, which made by special emulsifier of our own technology.
Taiwan Arakawa is located in Keelung, In this plant we can produce and ship Polystron, Polymerset, SizePine and surface sizing agent 'Polymaron' series. Polymaron is emulsion type of surface sizing agent.
Q: Odor in Paper is a major hurdle in making food-grade paper. How does ACIL provide a 100% solution for making odor-free paper?
Firstly we have to consider the Odor origin, what chemical or foreign matter caused it? We recognize that one of origin is starch, large amount of starch in the paper often causes the Odor.
Some customer mentioned about this matter, it would be caused by the starch degradation in the paper, then we can recommend to apply Polystron series as a substitute for the starch..
We recognize many paper mills in India still rely on the starch only for increasing the strength, it is not so good for Odor matter and water treatment also.
In the meantime, we have an FCN product of POLYSTRON series required for food contact application.
Q: Nowadays, paper packaging keeps an edge over the product, How does ACIL's products (coating) improve the printability, smoothness, coverage, and strength of paper?
Some duplex board needs like those qualities, some customer has same problem for printability. the fibre dust or filler dust gets to paper surface and affects the printability due to dirty print plate.
Then the customer applies our Polymerset, surface strengthening agent for the surface sizing system. They could decrease the dust issue and get the good printability, solve the problem and decrease customer claims.
The Polymerset can meet the demand on better printability, smoothness, coverage and surface strength of paper.

Q: Globally, the paper industry has been heading towards less-chemical paper making gradually, how does ACIL see this trend and support the paper mills in achieving this goal?
Actually we think it depends on the case by case, the large scale paperboard machine needs to use the appropriate chemical to increase the productivity and keep the quality. Besides, the packaging market is changing to paper based packaging from PP or PE base due to global sustainable trends. It is also good opportunity for paper industry. We need to establish to develop how to produce the paper base packaging material substituting for PP and PE base. At that time we guess some chemicals with high security must be required for it.
Q: How is ACIL marketing its products in India efficiently with good service support infrastructure?
Originally, our distributor BCRP have kept good technical and logistics service for outstanding business field, and now has learned about the details of chemical of ACIL, and how to introduce to customers and how to apply it for their paper machines. They can make the prompt action for your necessary. We ACIL can provide the analysis support from R&D Department in Japan also.
in the near future , depending on development of Indian paper chemical market, we would consider to organize the service team on site.
Q: Please shed some light on ACIL's research and development facility in Japan, can we expect some new offerings for the paper industry?
We ACIL has fulfilling facility for paper analysis including ordinal paper quality facilities, if you find some foreign on paper, we can analysis it and identify the component and amount. And can suggest the advice for some improvement.
Below is some equipments we have
・Fluorescence X ray it can measure the small amount metal component.
・Electronic microscope measurement
・Photographic microscope measurement
・Formation analysis: through the light luminance from paper is cached by image processing system
・IR analysis:Detected by Fourier convert infrared absorption spectrometry
・Heat decomposition GC/MS analysis
・Small amount Nitrogen content Analytic facilities in paper.
Q: What is ACIL offering for water treatment?
At this moment it seems that many India paper mills don't focus on the water treatment. But in near future we are convinced that the regulation will become strict much more and paper mills have to pay attention to it. Our Polystron can make the starch amount decrease, which is main origin to water treatment burden. South East Asia, India and so many companies use huge amount of starch for paper making at wet end system at this moment, so the OCC contains the one, which affects the water effluent treatment. We Arakawa would like to contribute to improve the OCC quality which contains less amount of starch by penetrating our POLYSTRON to paper mills and decrease water treatment burden in India.

Web Title: Polymerset can meet the demand on better printability, smoothness, coverage and surface strength of paper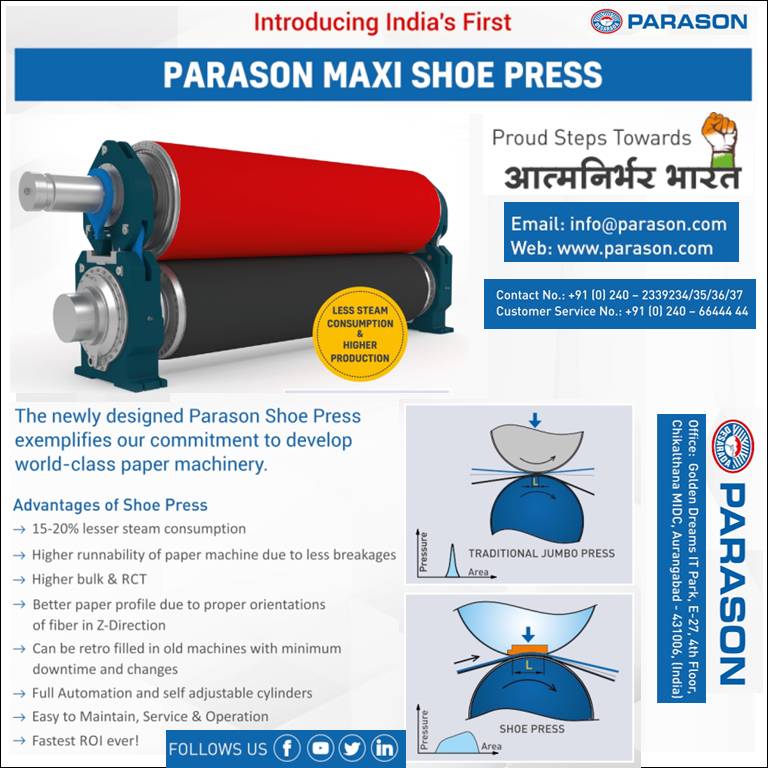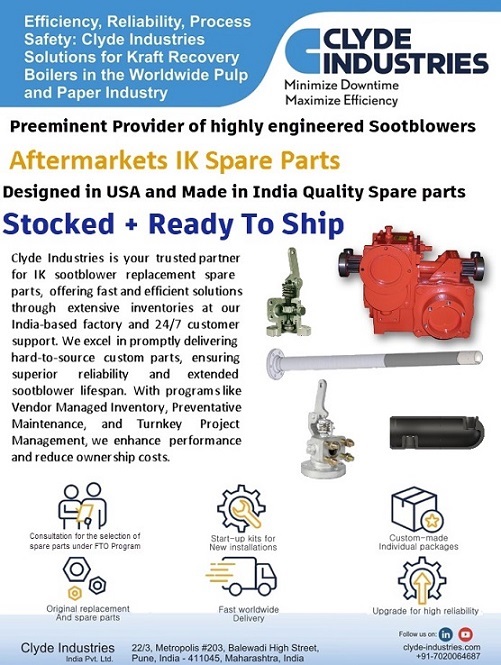 More News From industries-allied
Next Stories