A new paper mill for kraft paper production, equipped with state-of-the-art paper making facilities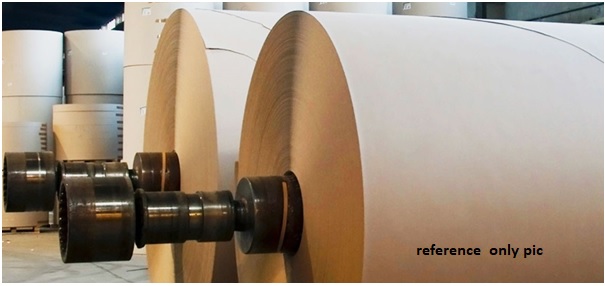 A new paper mill for kraft paper production, equipped with state-of-the-art paper making facilities
Skywin Paper Industries is prepared with all necessary components to produce Kraft Paper
Surat | 9th August 2022 | The Pulp and Paper Times:
Paper-based packaging has grown in popularity in recent years, due to the implementation of modern package concepts that prioritize shelf life, visual appeal, and brand recognition. All of these benefits are provided by Kraft paper packaging products.
"Paper based packaging in the recent years has attained prominence, with the growing inclination toward modern packaging including visual appeal, brand identity, and long shelf life. The primary advantage of the paper is its ability to blend with a broad range of fibers that improve its characteristics and in turn expand its spectrum of applications. Furthermore, these papers are eco-friendly, offer improved packaging capabilities, along with easy stacking and recycling properties, which in turn is positively influencing the industry size." Said by Mr. Mohit Santoki, Director at Skywin Paper Industries P. Ltd., a newly established paper mill in Surat region.
"We are very glad to step into the paper industry, our aim is to provide export quality paper to Traders and corrugators for various application," says Skywin Paper, which is preparing to start producing 200 TPD of kraft paper in September at its facility in Bhuvasan, Ta. Bardoli, Dist. Surat, Gujarat. In order to produce paper of the appropriate quality, we have invested a massive in setting up contemporary infrastructure, Mr. Santoki continued.
The new paper began its test runs in July and focuses on the technological modalities of some machinery, such as scanners, water pumps, and boilers. He stated, "We anticipate beginning the 200 TPD commercial output in September."
Skywin Paper will manufacture paper under 120 to 350 GSM range with 16 to 32 BF.
The finished deckle of the new paper mill measures 4.2 metres. "We have deployed state-of-the-art infrastructure, including all necessary components. The machine component is being supplied by DS Engineers and another company, while the Pulp Mill section is being supplied by Parason Machinery, he said.
Skywin Paper is aggressive on the export front, He stated, "we are planning to export our 40 to 50 percent production to foreign destinations such as Dubai, US, Mexico and other countires"
On asking about the further expansion plan, He added, "we have already acquired enough land to accommodate our expansion plan. Once we start this existing facility, we will gauge the market behaviour before deciding on the expansion. We might go for fluting media or test liner etc."
The growing governing authorities focus on adopting the recycling practices for paper as held to an increase in kraft paper demand. Furthermore, manufacturing companies have witnessed a considerable increase in the demand for kraft paper from the food & beverage industry due to its packaging attributes for several eating food items, including pizza sandwiches, or burger. Furthermore, moving consumer focus toward improved the appearance of the end user product is further boost beneficial opportunities for the market's growth rate.

Web Title: A new paper mill for kraft paper production, equipped with state-of-the-art paper making facilities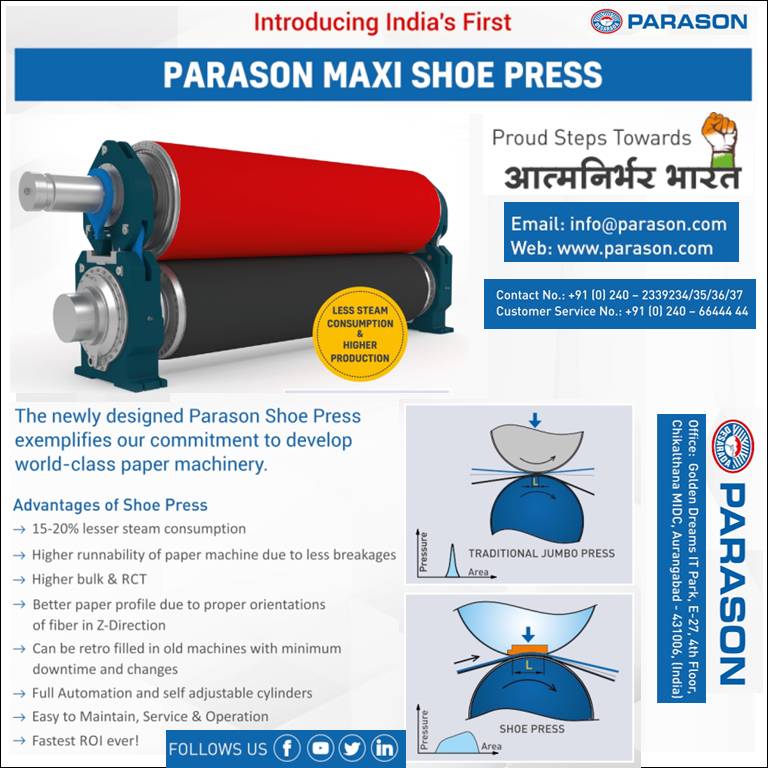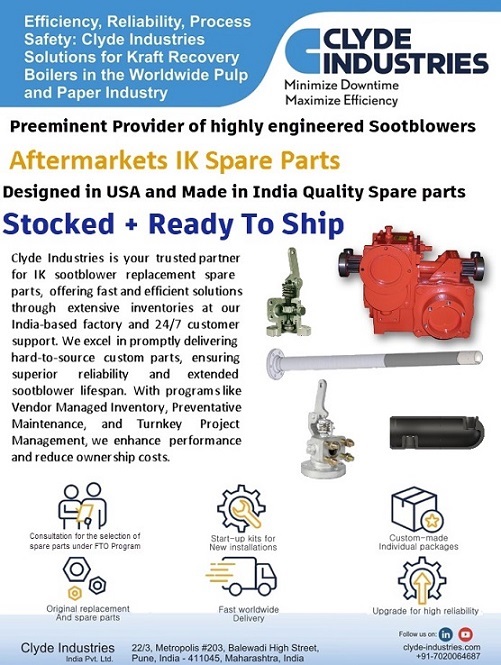 Next Stories