Kraft Paper Mills: matter of survival due to ongoing recession, plants are for sale in Morbi; PM operating at reduced production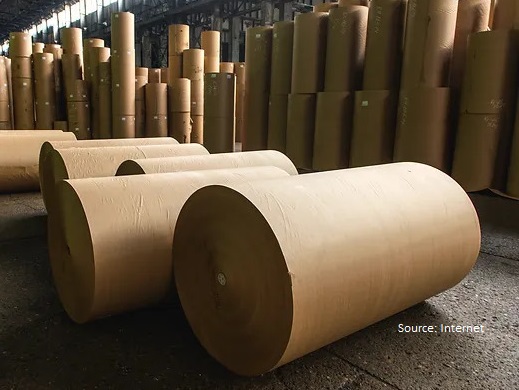 Kraft Paper Mills: matter of survival due to ongoing recession; plants are for 'Sale' in Morbi; PM operating at reduced production
- If the price falls to Rs 23 per kilogramme, there is a prospect of export
- Paper mills should consider diverting their capacities into other products such as kappa, tissue board, and recycled writing and printing paper
- Paper mills held orders for 10 days, but this has now dropped to 3 days
Vapi | Morbi| Mehsana | 12 May 2023| The Pulp and Paper Times:
For paper mills in India, the overcapacity in manufacturing lower BF kraft paper has turned into a sore point. To be competitive, paper mills are offering their product at breakeven. The paper industry is suffering from a sharp decline in demand. Paper mills are frequently temporarily or permanently stopping production.
Mr Sunil Agarwal, President of Gujarat Paper Mills Associations (GPMA), told The Pulp and Paper Times that although domestic demand for kraft paper has not decreased, we are 25% overproducing and therefore experiencing a major demand issue.
Mr Abhishek Agarwal, Director of Resonance Paper Mills, located in Morbi, stated that paper mills in Gujarat are in very poor condition, with demand driving paper mills to operate at roughly 50% capacity.
"There is no demand from the overseas market, China is closed, and we see no positive indication of demand revival in the near future," Mr Abhishek explained.
"Around 20 paper mills have been declared for sale in Morbi. Those have bank loan have decided to scrap the paper mills to repay the loan, few paper mills have taken temporary shutdown for 6 to 8 months waiting for improving market condition," Mr Sunil Agarwal stated.
Mr Manoj Patel, director, Sukraft Group, blames overproduction of kraft paper as the primary cause of decreased demand, claiming that the paper sector saw a large amount of new production capacity constructed without any calculation in the kraft segment. "New paper mills will struggle to survive if organic demand growth does not materialise or exports resume at a higher scale." He added.
"The recycled paper industry is in severe crisis. It is now a matter of survival due to ongoing recession in domestic and international markets" Mr Sunil Agarwal, President, GPMA informed.
Mr Dixit Patel, Director of DN Paper Mills, confirms that paper plants in Gujarat are running at lower capacity. Many paper mills in Morbi have temporarily closed, while paper mills in Surat, Vapi, and Mehsana are also under strain from low demand and are compelled to work at 50 to 80% capacity. "5 to 7 plants in Morbi are on sale due to a demand crisis," he continued.
"We are running all six factories at full capacity; obviously, there is a problem with steady local demand, but because we are close to a port, we compensate for our paper production through export." Mr Manoj Patel stated.
There is huge demand drop in lower BF such as 16, 18, 20 because most of capacity fall under this range, around 4,00,000 tonnes paper manufactured in lower BF only in Gujarat and Maharashtra.
Mr Abhishek Agarwal also blames excess capacity as the primary cause of the decline in demand. There has been no shutdown in the packaging business such as in the FMCG and electronic sectors, but a rise in paper supply has affected many paper factories. Today, buyers/corrugators have numerous options for purchasing paper which force a paper mill to compromise in pricing. He stated that in Morbi, there were perhaps 15 to 20 paper mills, which had increased to 60 to 65 in just a few years.
On the issue of a paper mill's survival, Mr Manoj Patel advises that massive new capacities in South East Asia could put a crimp in the export market for Indian paper mills, so paper mills should, or should I say must, consider diverting their capacities into other products such as kappa, tissue board, and recycled writing and printing paper. Mr Patel is optimistic about the Diwali festival's recovery of demand.
DN Paper Mills, which manufactures higher GSM paper, is operating at full capacity. "We have some export orders as well, but the decline in local demand is affecting us," Mr. Dixit noted. Mr Dixit looks optimistic to have a revival in demand from Diwali.
"Paper Industry in Morbi is facing significant challenges. The question is of existence for most paper mills in northern Gujrat . It will be a big blow to the multiple employment opportunities provided by his MSME sector. To balance the demand and supply equation, paper mills in Morbi may shut down the plant operations," Mr Dixit explained.
Mr Abhishek Agarwal added that many paper mills are closed, and if demand does not increase, paper owners will have to sell their equipment or permanently down it. If this situation persists, we will see a balancing of supply in the next three to four years.
"Export market is expected to decline because of the Chinese paper mills giant's establishment of new huge capacities in Vietnam, Indonesia, and Malaysia. Indian paper exports were totally dependent on the china market when China's Government imposed a ban on waste paper and strict norms to save the environment two years back. Now China's paper mills have overcome this hurdle by strengthening their supply chain." Mr Agarwal stated.
Mr. Abhishek Agarwal claims that a paper mill makes a profit when it operates at 100% capacity, and that the current circumstances may compel them to sell the factory if the demand crisis persists.
Mr Nailesh Patel, Director of recently formed paper mill Himalay Paptech Pvt Ltd. in Mehsana, stated, "We are operating our mill at 100% capacity but not receiving the price of our choice, there has been lot of variation in rates." The price of 18 BF paper today (9 May) is 25.50 per kg.
On the demand front, Mr Nailesh acknowledges that order frequency has declined dramatically; before, paper mills held orders for 10 days, but this has now dropped to 3 days. Furthermore, in the event that the price of finished paper falls further, corrugators and converters are not putting large orders in contrast to their previous orders.
Local demand can only be revitalised if the export market improves. "The export market is completely driven by the local price of finished paper, which is now hovering around Rs 25 to 26 per kg," Mr Nailesh remarked. If the price falls to Rs 23 per kilogramme, there is a prospect of export. When the local price plummeted to Rs. 24 per kg two months ago, a few Morbi's paper mills received orders from outside.

Web Title: Kraft Paper Mills: matter of survival due to ongoing recession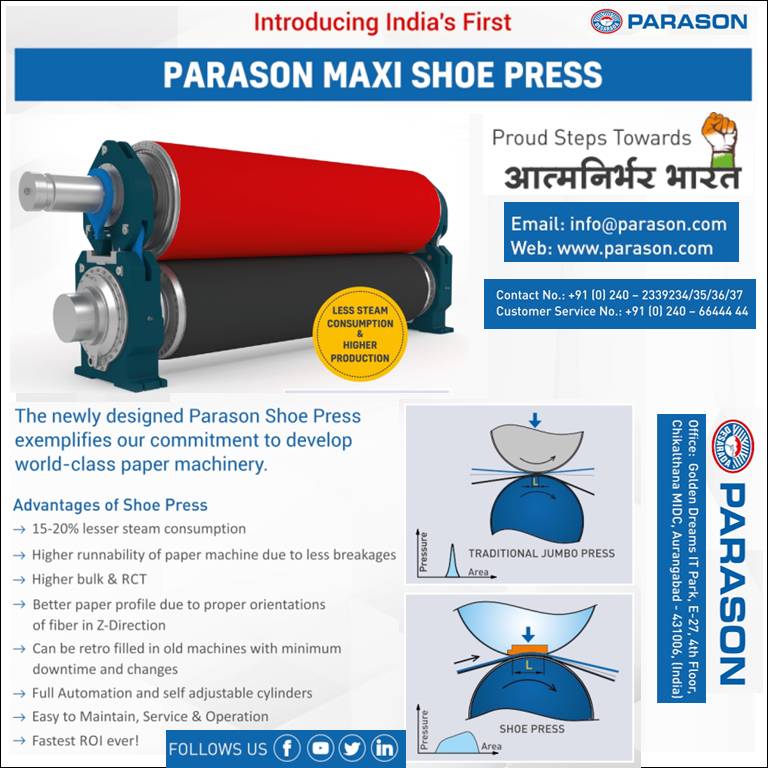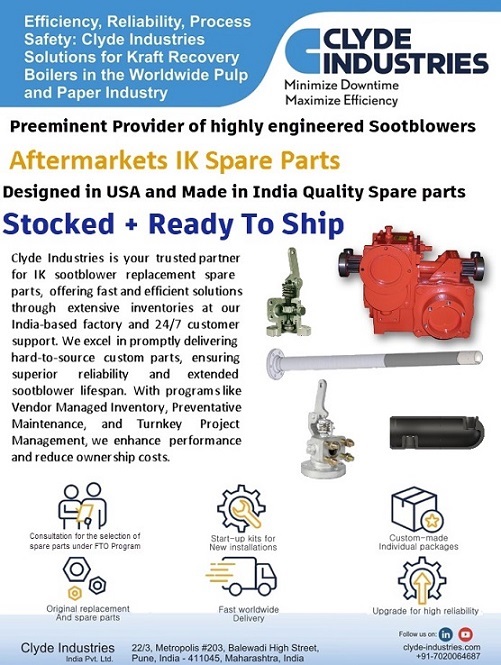 Next Stories