"This concept will reap benefits for paper mill once the demand is at its peak" : Hardik Patel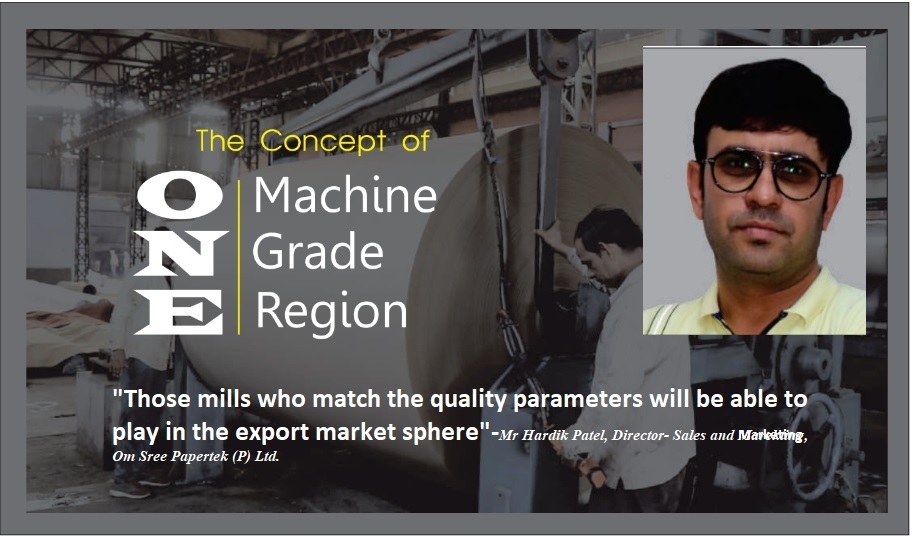 "This concept will reap benefits for paper mill once the demand is at its peak": Hardik Patel
- All the stakeholders need to sit down and work out a formula
- Those mills who match the quality parameters will be able to play in the export market sphere
The overproduction and downfall in exports have been making kraft paper makers out of business. The paper mills are running with cut-off production in a bid to control over production. In the last 8 months, around 20 paper mills in Gujarat (Morbi, Ahmedabad, Surat, Vapi, etc.) have been shut down.
To address sluggish demand on a long-term basis and resolve the issue of overproduction To alleviate the demand bottleneck and improve efficiency in paper mill operations, The Pulp and Paper Times developed the concept of "ONE Paper Machine, ONE Paper grade in ONE region." This idea may not make sense to us, but with the right knowledge and ongoing adjustments, a successful implementation of this idea is possible. To understand their perspectives, we spoke with Mr Hardik Patel, Director- Sales and Marketing, Om Sree Papertek (P) Ltd. here is his opinion.

Q: What main reason do you think is behind this demand crisis? In the comparison of 2022
We will have to look at the holistic situation. The overall demand crunch is due to an economic slow down not only in India but also across the globe. This was anticipated as an ripple effect of post COVID V-shape rebound which economist talked about. So i think year 2023 is the year when we will be at the bottom of the v-Shape and coming years will see and rebound.
Q: India has become overproduced in the kraft paper segment; new paper capacities have increased by 30 to 40 % in last three to four years. Do you feel that the paper business will no longer be profitable? If 'NO' then why?
Paper business is definitely going through an consolidation phase where smaller and inefficient units will be economically unviable and eventually we will see them exit. The increase in demand was in line with the demand that was seen in the market. There was pent up demand post COVID locally and Internationally which prompted new investments in Kraft paper sphere. Kraft paper business is here to stay and it will be profitable but the point here is to balance out demand and supply gap. Once we reach an equilibrium wherein one side the demand kicks and on the other side the excess production will also vain out from the system. This will result in an conducive environment for kraft paper industry to flourish again.
Q: With new massive paper production capacities in South East Asia and Brazil producing packaging paper on a large scale, don't you think that the Export of paper from India will remain decreased in future?
Mostly certainly "Yes". Export of paper from Indian will be very limited and only those mills who match the quality parameters will be able to play in the export market sphere.
Q: What Solution do you see of this dilemma? – Shutdown or Quality Manufacturing paper with Branding or correction in prices
Indian kraft paper is at a cross junction where we have to ensure we manufacture quality paper to remain afloat in the market. But this would imply more capital infusion to upgrade the existing manufacturing process and our present situation doesn't permit us to go all out on capital investment due to the fragile market situation. So all in all curtailing production at this juncture will help balance out the demand and supply gap.
Q: In the current situation, every paper mill faces many critical operational and marketing issues such as lack of sufficient orders in hand, uncertainty of orders and compromise in finished paper prices. Can paper mills in particular regions collectively develop a mutual consent or schedule/allot their paper machines (PM) product-wise under 'ONE Paper Machine, ONE Paper grade in ONE region' planning? So that paper mills can run the plant on 100% capacity without having impact from external demand factors.
The concept is very uniquie but its is not the question of "One Grade" being produced by the mill the problems lies in excess production against the demand.
Q: Don't you think that time has come to move with this concept and create a central mechanism to distribute the orders among the paper mills across India and get the paper mills out of the uncertainty of the paper market?
Yes, definitely all the stakeholders need to sit down and work out a formula so that we are able to deliver stability in the market.
Q: There are lots of GSM and BF in Kraft, Duplex, Tissue and WPP; if all paper mills established in a region mutually allocate one GSM or BF grade to ONE paper machine of a paper mill, it will minimise the input cost because paper mills run on 100% capacity as well the demand crunch. How do we take this concept?
This concept will reap benefits for paper mills once the demand is at its peak.

Web Title: "This concept will reap benefits for paper mill once the demand is at its peak" : Hardik Patel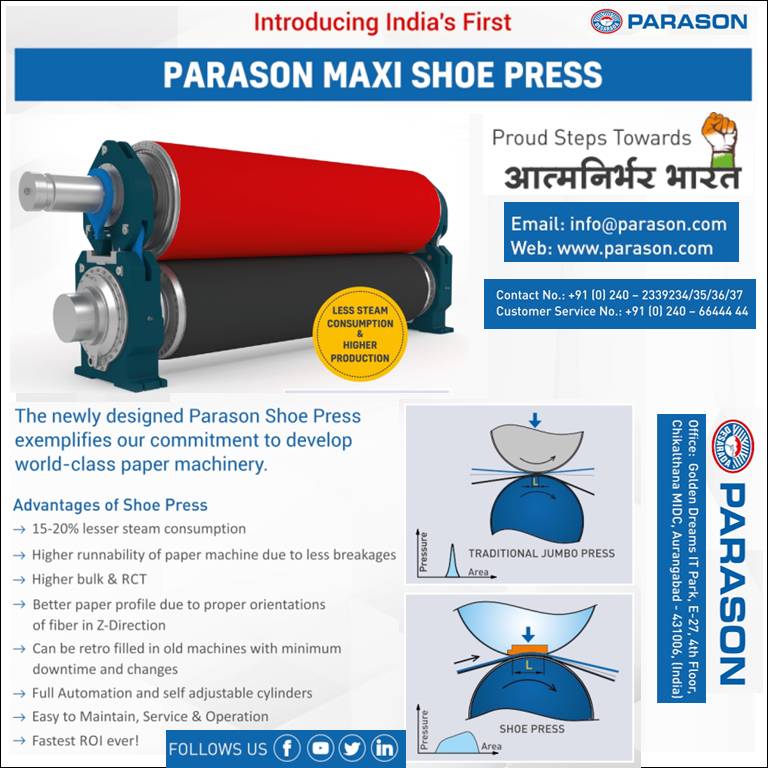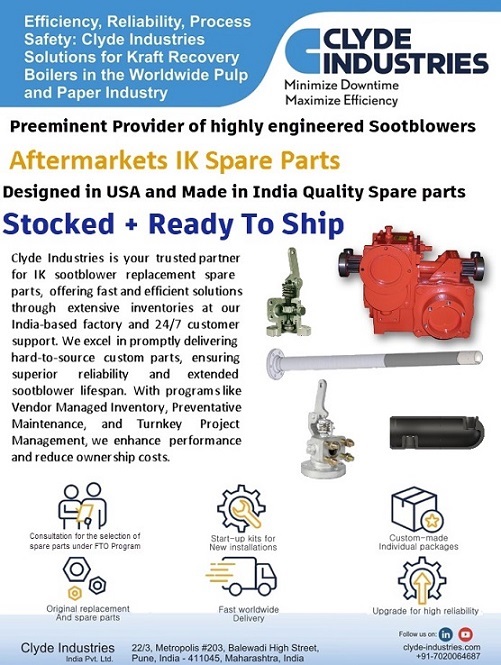 Next Stories