Sri Andal Paper Mill redefines the paper industry standards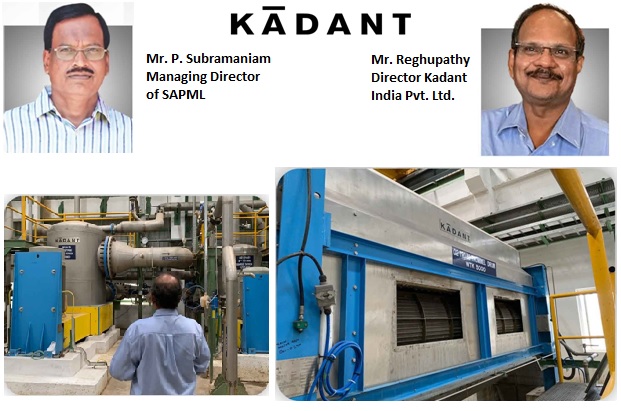 Sri Andal Paper Mill redefines the paper industry standards
We delved into a conversation held between two visionaries driving this transformation - Mr P. Subramaniam, Managing Director of SAPML, and Mr Reghupathy, Director of Kadant Lamort SAS.
Their collaborative efforts and shared commitment to excellence have led to a ground breaking expansion at SAPML, one that promises to redefine the industry's standards. Join us as we explore the story behind this remarkable milestone and the crucial role played by Kadant Lamort in SAPML's journey towards sustainable paper production.
Q1.Can you tell us about AndaI group history and recent investment of 200,000 TPY container board investment?
Sri Andal Paper Mills (P) Ltd.(SAPML) started in the year 2000 with a 20TPD Kraft paper production capacity in Tamil Nadu. It is a well-managed facility where we use local wastepaper, old, corrugated containers, and unbleached wood pulp to manufacture plain Kraft paper, special high burst-factor containers, HRCT, and SCT. We are committed to seamlessly integrating modern machinery and control systems throughout our operations, ensuring excellence from raw material processing to efficient wastewater treatment.
Our recent 200,000 TPY container board investment empowers us to produce a 4.8m wide recycled liner, recycled fluting, medium liner, and corrugated Kraft grade with basis weights ranging from 70-300 g/m2.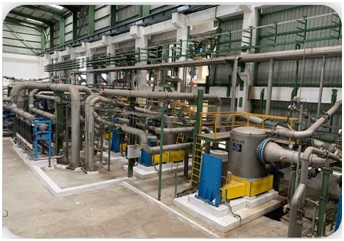 To achieve this, we have partnered with Valmet Technologies for our paper machine. Since the heart of any paper-making process is its Fiber processing system, we trusted Kadant Lamort SAS for our stock preparation and approach flow system; both have yielded outstanding results. This expansion signifies an exhilarating phase in SAPML's history, and we are excited about the possibilities it brings.
Q2. Who are your elite customers? Also, tell us about the products that you offer.
We are offering globally competent container boards to industry from our state-of-the-art manufacturing facility. Especially we have "Aqua Liner" as one of the products. It is an innovative water water-repellent linerboard Paper engineered to resist water, moisture, and humidity. It is the right product for Fruit and Vegetables Packaging, Cold storage, Wet contact, Frozen fish and meat packaging, and Pharma Applications.
Other products include high-strength test liners, medium flutes, virgin tops, and white top papers.
For now, we are directly supplying it to large-scale automatic corrugated players in the packaging market in India and abroad.
We are the prime supplier to various end-use industries, such as food and beverages, building and construction, cosmetics, personal care, automotive, and consumer durables.
Q3.You entered the market when Packaging grade was going through one of the toughest periods. Kindly elaborate on how choosing the Valmet Paper machine and Kadant Lamort for stock preparation and approach flow system is helping you stay ahead of the curve in this price-sensitive market.
Over some time, we have learned to sustain ourselves in this price-sensitive market, as our primary business is in India, with strategies that could keep us on the road of race. We studied the motivating factors behind the price sensitivity that allow us to sustain without compromising our overall pricing.
We are insane believers of "Quality in the first place", so we opted for the technologically high-end machinery provider from our list of equipment manufacturers where companies like Valmet Paper Machine and Kadant Lamort are on the top of the list.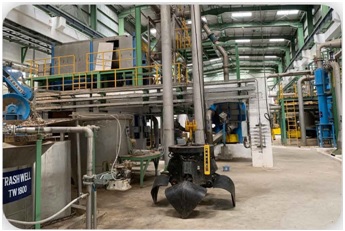 Of Course, we also had to undergo a difficult period during the unprecedented pandemic. Yet we could manage it as we segmented our customers and not only built but also maintained strong communication to gain long-term relationships with customers by emphasizing the importance of the product. Global competition is the challenge for the coming future, and Sri Andal is future-ready.
Q4. India is now heading towards 3rd largest economy in a few years. How do you see the Indian Pulp and Paper Industries' contribution towards the economy?
As the Indian economy is propelling to 5 trillion, Paper manufacturing is expected to play a significant role in this economic growth, especially packaging paper, With the brands switching their packaging from non-renewable resources to renewable resources. Notably, packaging paper is showing a steady expansion.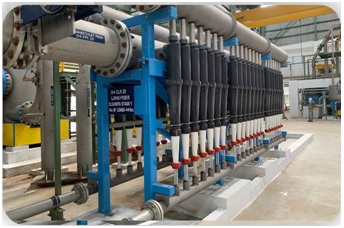 With the knowledge gained from the industry and around, we see the next 5 to 7 years as a remarkable decade of the industry as the projected growth rate is less than 6 percent (CAGR). It made us realize that this market is price-sensitive and demand-sensitive. The forecast on the demand and supply is on the positive side of the curve for the next 7 years as per our Marketing and Management team's analysis.
Q5. The raw material is the major cost for a Paper mill, and its quality, availability, and price fluctuation is a constant challenge. Has investment in Kadant Stock preparation and approach flow given you more flexibility in raw material?
Yes, raw material sourcing is the biggest challenge that Indian paper Industries face, and they always stay behind the curve in strategic sourcing. Planning of the procurement based on the demand to save themselves from price fluctuations is one of the milestones to sustain themselves as a leader in the market.
With the above-said statements, we do strongly agree that one of the strategic decisions of investing in Kadant Stock preparation has given us the flexibility that we forecasted in the raw material quality and availability.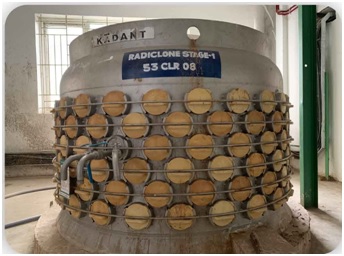 Q6. According to you, what is the most reliable product of Kadant's solution that you will recommend to fellow industry papermakers?
Overall, the complete Kadant Lamort stock preparation system is performing well. Sand, rust, pitch, wax ink, and many more contaminants have always been a big problem for paper makers, but Kadant's Radie/one has been a star performer for us. It helped remove even the finest of sand for us and gave our paper better strength, excellent smoothness, and a clean endpaper.
Q7. What are the upcoming plans for the Andal group?
We are stepping into the global market by providing competitive quality products through state-of-the-art machines and processes.We want to adopt practices that would add us to the list of groups saying No to plastic. This plan directly and indirectly adds value to the Indian Economy.
We want to make the brown as new green.
kadant.lamort@kadant.com KADANTLAMORTSAS fiberprocessing.kadant.com
Web Title: Sri Andal Paper Mill redefines the paper industry standards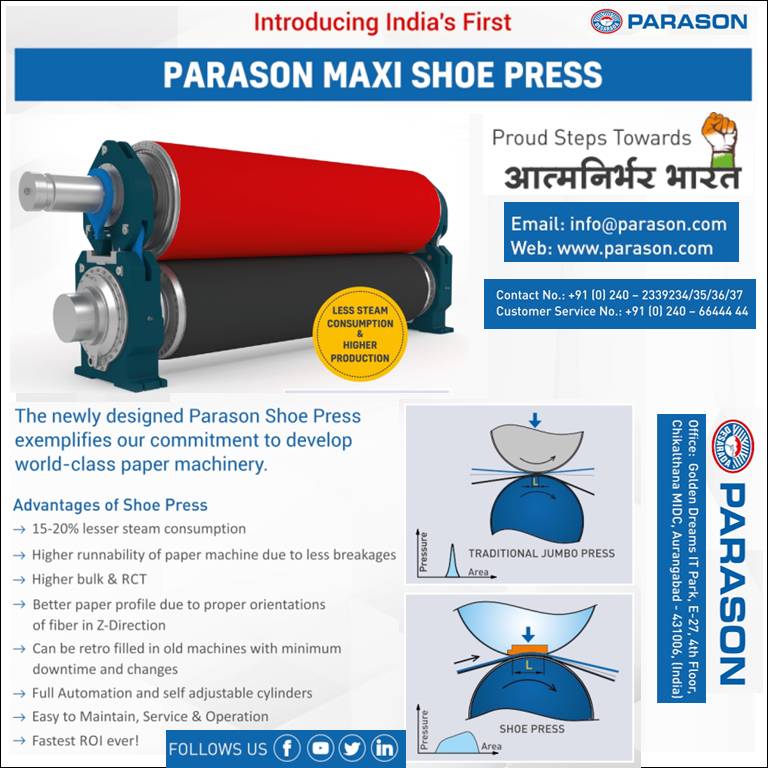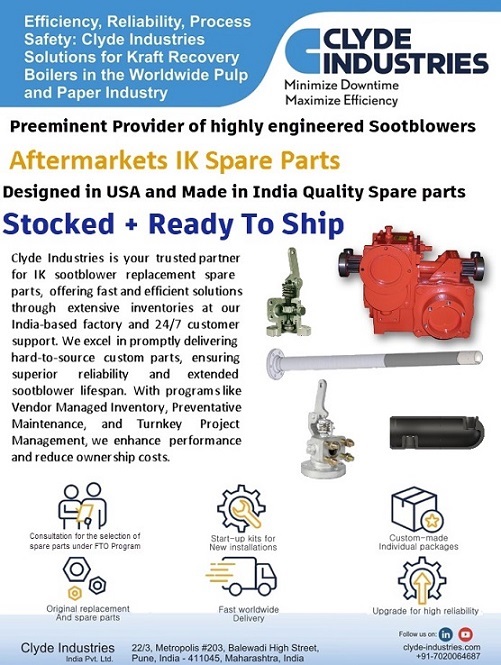 Next Stories