Price increases across the writing-printing sector, including copiers, will lay the foundation for the upcoming year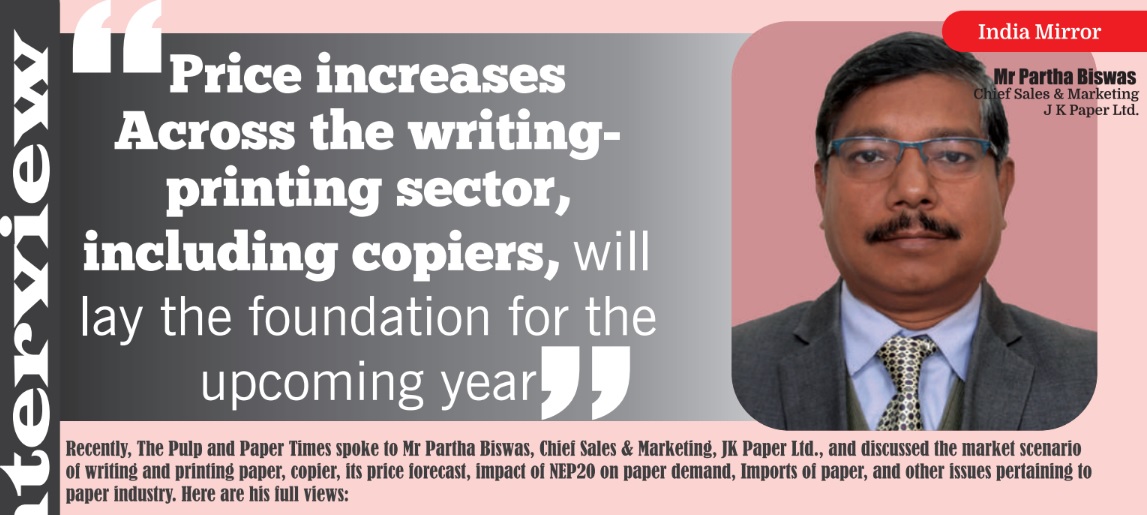 Price increases across the writing-printing sector, including copiers, will lay the foundation for the upcoming year
"We expect a balanced equilibrium between demand and supply in Q3 and Q4 of FY 23-24, leading to price stability in the market"
"We can now cater to smaller orders, allowing for increased market penetration"
Recently, The Pulp and Paper Times spoke to Mr Partha Biswas, Chief Sales & Marketing, JK Paper Ltd., and discussed the market scenario of writing and printing paper, copier, its price forecast, impact of NEP20 on paper demand, Imports of paper, and other issues pertaining to paper industry. Here are his views:
The Pulp and Paper Times | June 2023:
Q: As a marketing leader, what is the current market scenario for Writing and Printing paper and Copier segment? How do you anticipate the demand and price forecast post-Q1FY24?
In the copier segment, we anticipate steady growth of around 4-5% for FY 23-24, as demand has matched pre-COVID levels. Price increases across the writing-printing sector, including copiers, will lay the foundation for the upcoming year. Import levels are expected to be equivalent to pre-COVID times, while exports may decrease due to competitive global prices. However, the implementation of the National Education Policy (NEP) 2020 and the introduction of fresh curricula for certain subjects will fuel demand, leading to a good market outlook for FY 23-24. Although a slight dip is expected in Q2, stability in prices is anticipated once the publishing sector picks up in Q3.
Q: JK Paper is exercising demand sensing and forecasting driven through its digital initiatives; please explain this exercise. Also, JK Paper intends to launch more Quick Service centres for packaging board dealers. What is this all about?
Digital Demand Sensing utilizes historical sales data enriched with external data to create a machine learning-based analytical model. Its primary objective is to enable smart marketing and sales interventions by defining micro markets at various levels, such as cities at the ward level and districts/subdistricts for the rest of India. This approach helps determine the demand and growth potential of each micro market, allowing for targeted strategies.
QSC (Quick Service Centre): We have successfully reduced lead time by 6-8 days, enabling us to deliver better and more efficient service to all clients. Previously, small order quantities were not feasible due to Full Truck Load requirements. However, with the implementation of QSC, we can now cater to smaller orders, allowing for increased market penetration.
Q:There is a anticipation that Writing and Printing paper price might further increase by end of Q2FY24 owing to boost in W&P paper demand due to National Education Policy 2020. Do you think NEP2020 will bring more demand to the Industry as well as increased price?
With the implementation of NEP 2020, we anticipate a moderate increase in demand. However, this heightened demand will be met by an increase in imports. As a result, we expect a balanced equilibrium between demand and supply in Q3 and Q4 of FY 23-24, leading to price stability in the market.
Q: New pulping capacities have been added in countries like Brazil, Uruguay and China, which will become operational in this calendar year. With softness in global demand, global pulp prices will definitely come down. This may lead to an increase in imports into India. May we see the adverse impact of cheap Imports on domestic pricing in coming months? Please explain
Indian paper prices are directly linked to global prices, particularly influenced by pulp pricing. If there is an increase in pulp production, leading to softer pulp pricing, it will result in a correction of writing and printing prices globally. The competitiveness of global prices will drive further imports, prompting domestic manufacturers to adjust their prices accordingly.
Q: What does one understand about Environmental, Social & Governance (ESG) in the Paper and Packaging industry? Why it is becoming more demanding nowadays? Is it a step towards the GREEN company?
ESG in the paper and packaging industry involves prioritizing sustainable practices, responsible sourcing, and strong governance. It addresses environmental impacts, social responsibility, and ethical decision-making. It is becoming more demanding due to stakeholder expectations, regulatory pressures, investor influence, and consumer preferences. Embracing ESG is a step towards becoming a green company as it focuses on reducing environmental footprints, promoting social welfare, and ensuring long-term sustainability. By adopting ESG principles, companies in this industry can enhance their reputation, attract investment, and meet evolving market demands.
Q: One of the largest paper-making giant, Asia Pulp and Paper (APP), have received a land allotment letter to set up one of India's most extensive paper manufacturing infrastructure (1.2 million MTA). APP will produce WPP, Tissue and Packaging Grades in India; what is your view on this massive investment? Will the local market of these grades experience a slowdown? How do Indian paper mills compete in these grades?
There is still no clarity on this investment as and when there is any information coming out of APP, we will be able to comment on this.
Q: Govt. of India has brought the Import of Paper under Paper Import Monitoring System (PIMS) from 1st October. This order shall be applicable to a range of paper products, such as newsprint, handmade paper, wallpaper base, duplicating paper, coated paper, uncoated paper, and other grades of paper. Do you think this step will bring relief to domestic paper manufacturers? Trade Bodies call PIMS a 'CURB' on imports and do not provide a level playing field. What is your stand on this?
PIMS is a formal way of putting in all the details of imports including place of origin. Mandatory filling of this form will bring in more transparency in the business.
Q: Indian imports of paper and paperboard have jumped 47% in FY 2022-23, the highest jump has been in the imports of uncoated writing & printing paper at 102% followed by coated paper and paperboard at 51%. Don't you think that above data shows demand –supply gap exist in the market which is not being penetrated by domestic manufactures?
FY 22-23 was the first full year post covid, where in the demand also was 100% and it touched the pre-covid levels. Similarly, the imports in the same time period though would have shown sharp increase over last year, but in reality, its at the same level as pre-covid times (FY 19-20) (to check- growth 10-15%).
Q: IPMA has also called for the issue of quality control orders (QCOs) by the Government on all grades of paper and making BIS certification mandatory. What is BIS? Can you shed light on this and how it will help Indian Customers?
The Bureau of Indian Standards (BIS) is responsible for developing standard specifications for various products, including different categories of paper. Photocopy paper falls under compulsory certification with the ISI mark. By adhering to these specifications and obtaining the ISI mark, customers can be assured of the quality of the paper they purchase.
Q: Please shed some lights JK Paper's offering to the Market, JK Paper intends to achieve over 100% capacity utilisation in its newly established board project at Unit CPM and higher cost efficiency in FY 22-23. What are JK's offering in board sections and its edge on other players' products? What growth prospects do you forecast in board section in coming two years?
FBB, SBS, Cupstock, Anti-Fungal B, Poly-coated – inhouse pulp production which ensures consistent quality of raw material which leads to consistent quality if FG, faster service and we are present close to market and establishment of QSC helps us to service customers faster.
Q: Paper industry is being obsolete by digital technologies and on the other side paper industry is leaning on digital platform/media to promote or launch their products, recently JK Paper Intended to launch like JK Copier plus (Antimicrobial) and JK Pac Fresh on digital media, As a marketing leader how do you justify this contradiction?
As we move towards a plastic-free economy, paper emerges as the best alternative to plastic. Therefore, we do not believe that digital technologies will hinder the growth of paper consumption in India. In fact, leveraging digital media provides us with a platform to reach out to a wide consumer base and raise awareness about our paper products. Additionally, the education and publishing sectors will always require paper for their regular operations, ensuring a consistent demand for paper.
Q Any marketing mantras or comments for the Indian Paper industry
JK Paper Ltd. is committed to achieving continuous growth through effective marketing strategies. We emphasize the importance of innovative product development, establishing strong customer relationships, and gaining insights into customer preferences to enhance satisfaction. The company proactively analyzes future demand trends, evolving consumer behavior, global market dynamics, and the impact of related industries. With this comprehensive understanding, we develop sustainable marketing strategies aimed at driving profitable growth in the long term

Web Title: Price increases across the writing-printing sector, including copiers, will lay the foundation for the upcoming year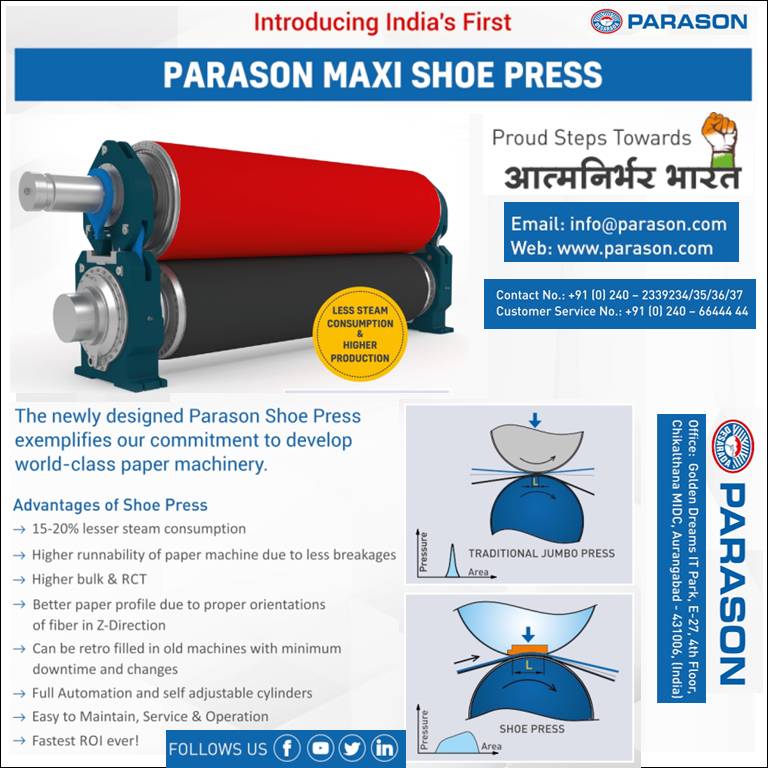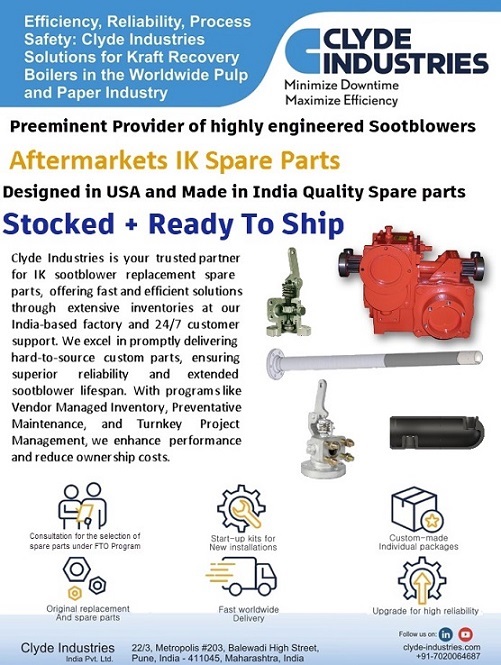 Next Stories