PMA: More paper mills are ready to dump more material in market in few months, which will create bigger chaos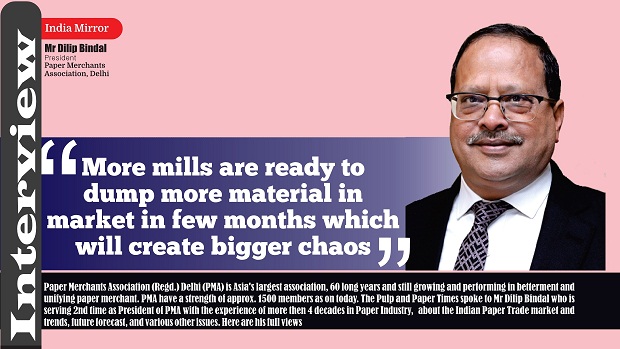 PMA: More paper mills are ready to dump more material in market in few months, which will create bigger chaos
- International market is playing vital role in making the price very volatile
Paper Merchants Association (Regd.) Delhi (PMA) is Asia's largest association, 60 long years and still growing and performing in betterment and unifying paper merchant. PMA have a strength of approx. 1500 members as on today. The Pulp and Paper Times spoke to Mr Dilip Bindal who is serving 2nd time as President of PMA with the experience of more then 4 decades in Paper Industry, about the Indian Paper Trade market and trends, future forecast, and various other issues. Here are his full views:
The Pulp and Paper Times | August 2023:
Q: Being a reputed paper association since 1958, what is your quick review of the present paper trade market scenario? About demand and supply dynamics of various paper grades, especially Coated, uncoated woodfree, duplex, Newsprint, and Kraft paper segment.
(A) Coated Paper Market is very low reached its bottom out but due to festival season demands are streaming slowly giving confident approach to merchants.
(B) Uncoated Paper is still on falling mode and some correction is expected in coming weeks.
(C) Duplex/Kraft Paper as the market had seen drastic changes in demand & supply in past 2 years demand in Its pipeline stands almost null and supply is as quick as round the clock. Being duplex & kraft to be majorly use in packaging. International market is playing vital role in making the price very volatile
(D) Newsprint Paper Market is squeezing every day at consistent pace due to major shift on digital platform. Market seems to be weaker not on a positive side at all. Future is uncertain.
Q: Excess Capacity and Export decline have hit hard to Kraft and Duplex segment across India. Do you think both factors are the main reason behind a sluggish market or the organic growth of 6 to 7% per annum vanish or reducing due to recession and war?
Yes, Excess capacity & Export decline effected the market at most and there seems no signs of wonder is recent times. It is certain that more mills are ready to dump more material in market in few months which will create bigger chaos.
Q: New capacities in South East Asia, China, and in GCC have really turned down the export from India. Do you think this export decline will remain permanently? Or if not then why?
I would say not one reason can create this big effect on growing market like INDIA. But yes, low production in western countries forcing them to depend on latest production in south east Asian countries is turning down Indian exports due to geographical dependencies and freight factor.
Q: One of the largest paper-making giant, Asia Pulp and Paper (APP), have received a land allotment letter to set up one of India's most extensive paper manufacturing infrastructure (1.2 million MTA). APP will produce WPP, Tissue and Packaging Grades in India; what is your view on this massive investment? Will the local market of these grades experience a slowdown? How do Indian paper mills compete in these grades?
I believe only the paper mills with 3 factors. Network, Quality, Improvisation will be the flag bearer in coming years as smaller vision cannot lead a bigger impact whereas existing Indian paper mills will definitely experience slow down due to mass production and infiltration.
Q: How would you evaluate the waste paper market, European Union is planning to ban or partially ban the waste paper export to other countries, new big capacities are coming up in US, Europe and Southeast Asia which are to consume waste paper majorly. How do you assess all this development for a waste paper buyer, if you could shed a light?
It's too early to create any judgement on this but definitely, this will bring a storm to waste paper buyers. As it is rightly said Necessity is the mother of invention hence, pulp creation may be the new route.
Q: Govt. of India has brought the Import of Paper under Paper Import Monitoring System (PIMS) from 1st October. Do you think that regulating the paper import may lead to market monopoly by some big paper manufacturers in the future?
Here again, I would say its too early to comment on this as any policy by the govt. Is for masses and not for one or two individuals. PIMS will rather open barriers for those who wanted to explore the market.
Q: There is a sharp fall in Pulp prices globally, mean there will be a fall in prices of paper, as well outside of India. If Paper at these lower prices come in to India, it will definitely affect domestic prices. This will have significant impact on the profitability in the near term as well as medium term. Please shed some light on this scenario.
Paper Industry is the selfless growing market low or high it will remain be on positive side. "Plastic Ban" should be considered as major reason for future projection as govt enlightened the purpose of using biodegradable & sustainable products for better environment "Make in India"- supporting various mills to increase capacity and coming with new products to directly challenge and substitute imported products.
"Online trading" – leading to increase in packaging boxes demands Globalization in paper trading shortly will see aggressive increase in per capita Consumption of paper.

Web Title: PMA: More paper mills are ready to dump more material in market in few months which will create bigger chaos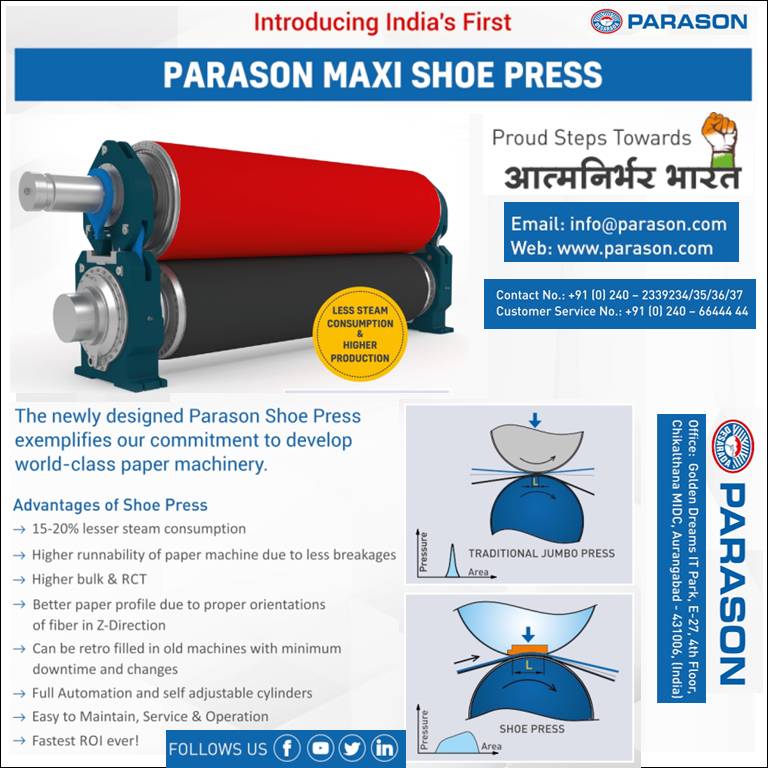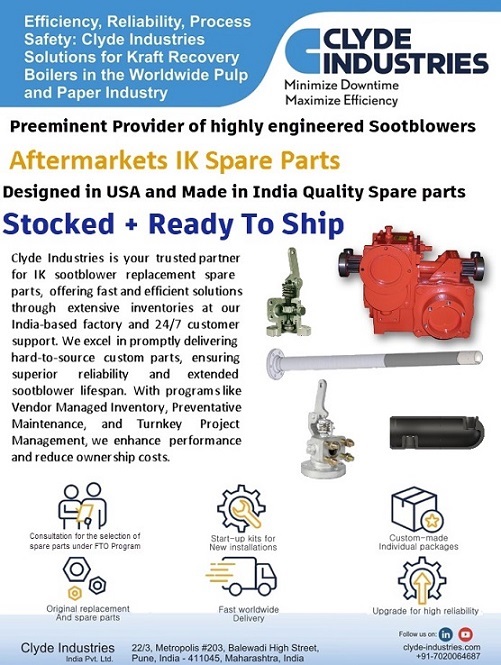 Next Stories