"It needs lot of understanding between paper mills and compromises will have to be made": Akshat Agarwal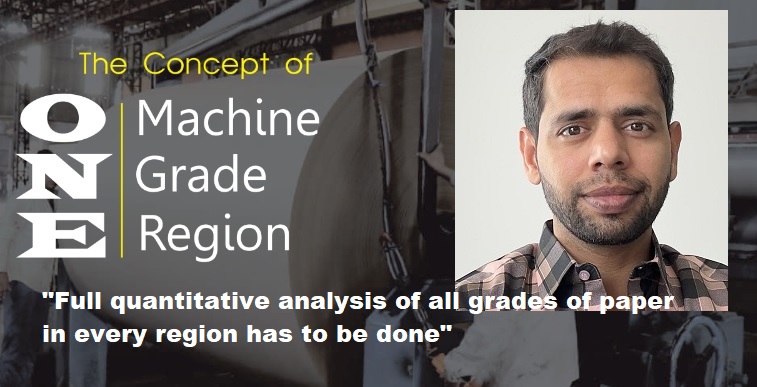 "It needs lot of understanding between paper mills and compromises will have to be made": Akshat Agarwal
The overproduction and downfall in exports have been making kraft paper makers out of business. The paper mills are running with cut-off production in a bid to control over production. In the last 6 months, around 20 paper mills in Gujarat (Morbi, Ahmedabad, Surat, Vapi, etc.) have been shut down.
To address sluggish demand on a long-term basis and resolve the issue of overproduction To alleviate the demand bottleneck and improve efficiency in paper mill operations, The Pulp and Paper Times developed the concept of "ONE Paper Machine, ONE Paper grade in ONE region." This idea may not make sense to us, but with the right knowledge and ongoing adjustments, a successful implementation of this idea is possible. To understand their perspectives, we spoke with Mr Akshat Agarwal, Director, Vijay Anand Kraft Papers Pvt Ltd; here is his opinion.
The Pulp and Paper Times | June 2023:
Q: In the current situation, every paper mill faces many critical operational and marketing issues such as lack of sufficient orders in hand, uncertainty of orders and compromise in finished paper prices. Can paper mills in particular regions collectively develop a mutual consent or schedule/allot their paper machines (PM) product-wise under 'ONE Paper Machine, ONE Paper grade in ONE region' planning? So that paper mills can run the plant on 100% capacity without having impact from external demand factors.
It might be possible to work out some strategy. But with so many small and big paper mills it might become difficult to execute it in real world. It needs lot of understanding between mills and compromises will have to be made. If this concept is implemented, plants may not be able to run 100%, but they can make profit in whatever quantity they produce.
Q: Don't you think that time has come to move with this concept and create a central mechanism to distribute the orders among the paper mills across India and get the paper mills out of the uncertainty of the paper market?
There will be no better time than this for trying any ideas or concepts
Q: There are lots of GSM and BF in Kraft, Duplex, Tissue and WPP; if all paper mills established in a region mutually allocate one GSM or BF grade to ONE paper machine of a paper mill, it will minimise the input cost because paper mills run on 100% capacity as well the demand crunch. How do we take this concept?
Yes, there are a lot of gsms and bf in Kraft. The requirement of one particular combination might be more while some other combination might be less. So maybe a few mills have to be given one particular grade and one mill has to be given 2,3 or more combinations to produce. Full quantitative analysis of all grades of paper in every region has to be done before coming up with a plan. Lot of deliberations and discussions are required to arrive at a consensus
Q: What main reason do you think is behind this demand crisis? In the comparison of 2022
The problem was there in 2022 as well. There is over capacity in kraft paper segment as many new mills that have come up and also existing mills have increased their capacities. It has worsened in 2023 because of recession in most of the parts of the world. The exports for most of the items from India and other Asian countries to the western world has taken a hit. This has led to lesser demand of packaging material.
Q: India has become overproduced in the kraft paper segment; new paper capacities have increased by 30 to 40 % in last three to four years. Do you feel that the paper business will no longer be profitable? If 'NO' then why?
I feel that the paper business will not be profitable for the next 1-2 years. But, once the countries start coming out of recession and the excess capacities start getting absorbed, the paper mills will start making profits
Q: With new massive paper production capacities in South East Asia and Brazil producing packaging paper on a large scale, don't you think that the Export of paper from India will remain decreased in future?
Indian paper mills have to updgrade the quality of paper produced to stay and compete with the big players. There are large capacity kraft paper mills that have come up in India as well which need to align with the global quality parameters.
Q: What Solution do you see of this dilemma? – Shutdown or Quality Manufacturing paper with Branding or correction in prices
To set a brand in the current market is tough. If you already have an established brand, then you can bear the fruits in the current situation. Fixing the minimum selling price and shutting the mill if you don't get orders at that price might work.
Web Title: "It needs lot of understanding between mills and compromises will have to be made": Akshat Agarwal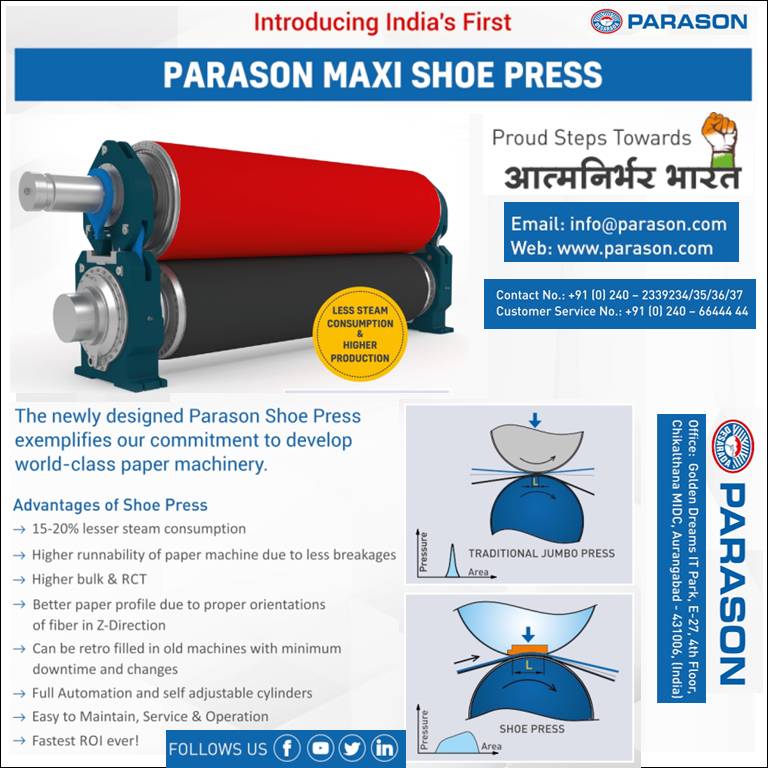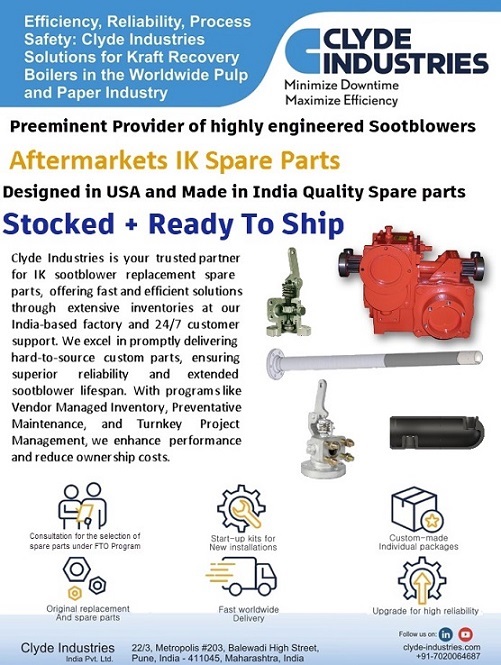 Next Stories