G20 summit halts paper mills production in North India; Kraft paper demand improves, Export may resume from November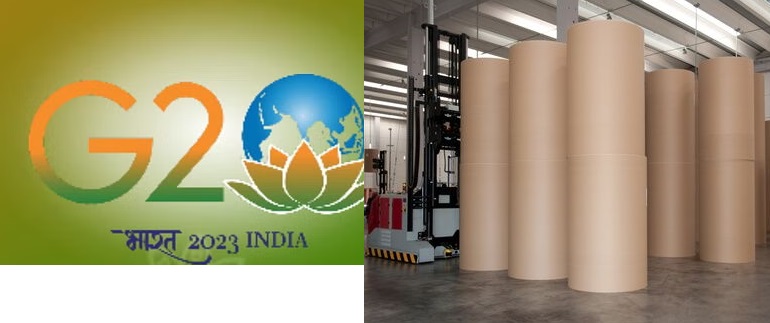 G20 summit halts paper mills production in North India; Kraft paper demand improves, Export may resume from November
New Delhi | 8 September 2023 | The Pulp and Paper Times:
Paper Mills in north India have stopped production for four days (7 to 10 September 2023) due to G20 Summit in Delhi restricting heavy vehicles movement in Delhi and cross border transition.
Talking to The Pulp and Paper Times, Mr Atul Bansal, MD, Maruti Papers Limited, Shamli said, Yes, The Delhi Government has issued a notification restricting heavy vehicles movement in Delhi due G20 summit, market will also be closed. We cannot send finished paper to sell as well source raw material like waste paper which primarily comes from Delhi. G20 summit will impact the production of western Uttar Pradesh's paper mills prominently.
A Gazette notification outlining a series of restrictions to be in place during the G20 Summit. These restrictions are aimed at ensuring smooth proceedings and enhanced security during the international event.
"Goods vehicles and commercial vehicles will not be permitted to operate on the few roads creating difficulties for paper mills to sell and source finished products and raw material respectively. These restrictions are also affecting to Uttarakhand, Haryana and Punjab paper mills forcing them to shut their production unit." Mr Ashok Bansal, MD of Nikita Papers Limited said.
Mr Vinod Aggarwal, Director, Paswara Papers Ltd., told The Pulp and Paper Times, Mills are shut down for 5 days due to low demand of paper in the market, low price realisation due to over production.
On the demand front of kraft paper, Mr Ashok Bansal looks optimistic, he added, yes, demand has improved in past months and we hope it will sustain in coming months due to festive season.
Mr. Bansal also expresses his steadfast position on the export of kraft paper, saying that Indian paper mills anticipate that exports will resume in November or December when our competitive pricing due to the availability of inexpensive waste paper will allow us to export paper at a lower price than that of other nations' imports.
"One reason why paper mills are closing is because of the G20 Summit, but the reality is that overproduction means there aren't enough orders to keep the paper mill running. Due to a shortage of orders, they also want to preserve market sentiment. The Indian Recovered Paper Traders Association's (IRPTA) president, Mr. Naresh Singhal
Regarding the cost of waste paper, Mr. Singhal stated that the upper limit of price for waste paper is now hanging at Rs. 17/kg, while the lower price is Rs. 16.40/kg, while the price for finished goods has decreased to Rs. 27.50 per kg from Rs. 28.50, but orders have not yet materialised.
"As the prices of finish paper and board are not increasing as compared to the increase in waste paper rates. Waste paper stakeholders are delighted to feel that they will be able to receive the rates for their stocks which were previously stored at higher rates but the rates declined and those stockists were facing challenges of loss on their stocks." Mr Singhal informed.
Prices of waste paper in India also gone higher accordingly. Look at the current rate trend in India Kraft/Corrugated waste paper in Punjab, Uttar Pradesh, Bihar, Jharkhand, West Bangal and North East states is approx average rate FOR Mills are from Rs 16000/ pmt to Rs 17000/ pmt. at different places.
Rates of Kraft waste paper in Central India i.e Indore, Bhopal, Nagpur, Jabalpur and surrounding areas are Rs 14300/to Rs 15000/ pmt while in Gujarat Rajasthan approx Rs 15000/ pmt to Rs 16000/ pmt.
As the price of imported waste paper gone up by $10 to 15$ per metric tons for Mix waste, OCC and apprrox 20/ 25 $ in SOP A grade, SWL Scan board and also Cup stock, he added.
Karnataka Rs 14500/to Rs 15500/ Andhra Pradesh and Telangana Rs 14000/to 15000/pmt
Collection level of corrugated waste paper is poor. Rains in Tamilnadu and Nizamabad and also some other regions of South India still continue.
Web Title: G20 summit halts paper mills production in North India; Kraft paper demand improves, Export may resume from November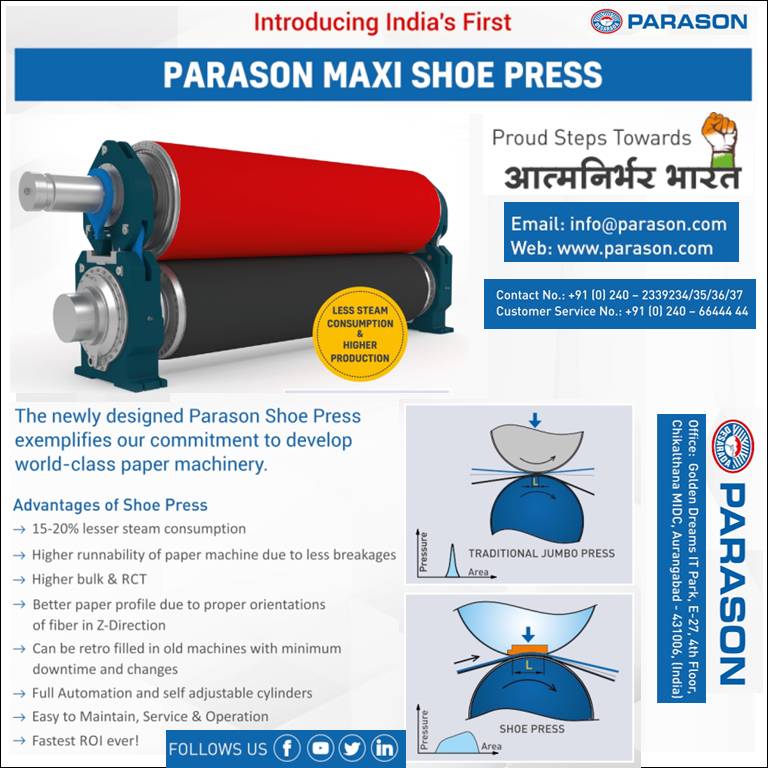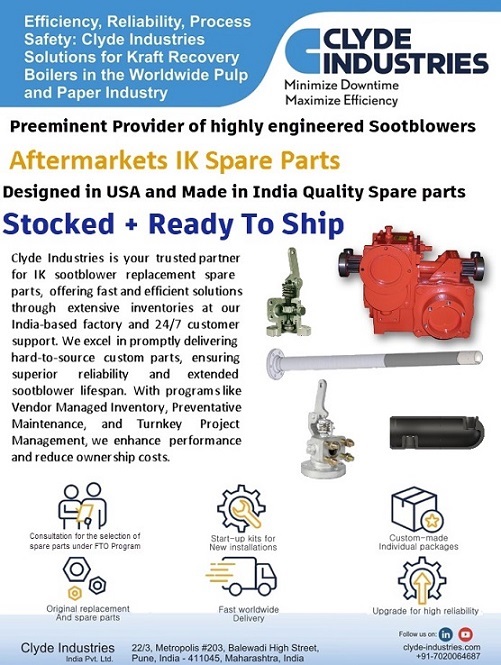 Next Stories