"Create a region wise ordering data base where customers can put their requirements centrally along with quantity & quality"- Sabyasachi Behera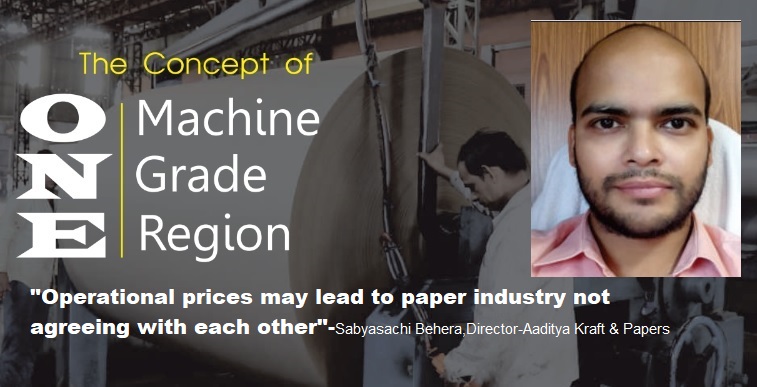 "Create a region-wise ordering data base where customers can put their requirements centrally along with quantity & quality"- Sabyasachi Behera
The overproduction and downfall in exports have been making kraft paper makers out of business. The paper mills are running with cut-off production in a bid to control over production. In the last 6 months, around 20 paper mills in Gujarat (Morbi, Ahmedabad, Surat, Vapi, etc.) have been shut down.
To address sluggish demand on a long-term basis and resolve the issue of overproduction To alleviate the demand bottleneck and improve efficiency in paper mill operations, The Pulp and Paper Times developed the concept of "ONE Paper Machine, ONE Paper grade in ONE region." This idea may not make sense to us, but with the right knowledge and ongoing adjustments, a successful implementation of this idea is possible. To understand their perspectives, we spoke with Mr Sabyasachi Behera, Director - Aaditya Kraft & Papers Pvt. Ltd. Here is his opinion.
Ghaziabad | The Pulp and Paper Times | May 2023:
Q: In the current situation, every paper mill faces many critical operational and marketing issues such as lack of sufficient orders in hand, uncertainty of orders and compromise in finished paper prices. Can paper mills in particular regions collectively develop a mutual consent or schedule/allot their paper machines (PM) product-wise under 'ONE Paper Machine, ONE Paper grade in ONE region' planning? So that paper mills can run the plant on 100% capacity without having impact from external demand factors.
The ONE PAPER MACHINE, ONE PAPER GRADE, ONE REGION concept may look to be appealing, however, will that be feasible in comparison to pricing policy is highly debatable. The operational costs mostly varies on various factors like geographical location, market availability & production quality. Not all industries have the same working principle or ethics. As a result, this principle will be very difficult to implement. Further, even though the quality can be fixed for a specific unit, the high number of varieties quality & quantity requirement of the customer will be impossible to achieve by such a concept. Most customers demand 5 to 6 different specification grades of paper in one order. For that to maintain will be difficult. This would require a centralized or region wise controlling authority while taking along all the industries and coordinate ordering & facilitating such orders.
The only way this could be possible is to create a region wise ordering data base where customers can put their requirements centrally along with quantity & quality and the orders can be accepted, directed, planned & executed by proper distribution and management of the orders by the centralizing authority. Yet, in my opinion, it is not possible to manage such a centralized way or facilitating order. Industries will be unable to attend the logistical challenges as well as catering to their own control in the market.
Q: Don't you think that time has come to move with this concept and create a central mechanism to distribute the orders among the paper mills across India and get the paper mills out of the uncertainty of the paper market?
As I have already indicated, the mechanism is highly appreciable and paper industries will certainly welcome this change. This will not only enable a stability in prices & ensure continuous demand for them, but will also help in utilising their resources to the best.
However, the challenges in these are near about impossible to cater to. Especially once the allocation is done, how will the growth of that industry happen? Who will determine the quality of the product & services? What will be about newer industries coming up? Will all the industries adhere to the centralised system and can they be lawfully challenged if they violate? What will be minimum expected guarantee? What will be cyclical demand -supply conditions & positions?
I would still believe that even though majority of the industries would welcome this, but the operational prices may lead to industries not agreeing with each other.
Q: There are lots of GSM and BF in Kraft, Duplex, Tissue and WPP; if all paper mills established in a region mutually allocate one GSM or BF grade to ONE paper machine of a paper mill, it will minimise the input cost because paper mills run on 100% capacity as well the demand crunch. How do we take this concept?
The one and only way to take forward this step is to bring a common consensus of all industries first. Infact, this system should not only focus on domestic demands, but on the global demands. As I said, the major reason for this demand-supply imbalance is because the exports have been hit, and as result, product is been pushed to the market instead of otherwise. The global market still has a huge potential, but the present trade policies & manufacturing qualities have to be taken care off before we can take steps to proceed further.
Q: What main reason do you think is behind this demand crisis? In the comparison of 2022.
The present market scenario has mostly arisen due to demand-supply imbalance. The global CAGR of Paper industry is expected at 3.5% and that of kraft paper is expected to be 3.7% for the period of 2022-2026. The sudden surge in global demand for kraft & packaging paper post-covid led was expected to be a big boost for the market. However, the number of industries that have either set-up new mega production units with 150 MTPD or higher capacity. Further, due to sluggish demand in W&P post covid, many industries switched over to kraft paper manufacturing leading to flooding of market with supply of paper far exceeding the demand.
Further, the demand for packaging industry has been hugely diminished by reduction due to the following
1. Export to China (due to quality & smell issues) & trade policies.
2. Export to middle east due to emergence of American & African countries as an alternate sources of procurement.
3. Sluggish FMCG market due to economical slowdown along with slower export growth.
4. Decrease in global demand due to European Conflict.
5. Emergence of alternate packaging like shrink wrapping (for beverages), bubble wrapping for online trading platforms etc.
Q: India has become overproduced in the kraft paper segment; new paper capacities have increased by 30 to 40 % in last three to four years. Do you feel that the paper business will no longer be profitable? If 'NO', then why?
It is my belief that kraft paper can still be profitable considering that India is still very low in per capita consumption of paper and is expected to grow. At present, the lower and medium quality range for kraft paper (16-24 BF) is flooded with manufacturers leading to over supply of paper. However, industries with premium types of packaging paper like coloured kraft, high BF kraft, coated kraft, Sack Kraft & speciality papers are still in high demand domestically as well as internationally. The market has become very quality conscious and the existing industries have to take necessary developments to achieve the desired standards. This will not only make them able to achieve profit, but help them sustain too in this highly competitive market.
Q: With new massive paper production capacities in South East Asia and Brazil producing packaging paper on a large scale, don't you think that the Export of paper from India will remain decreased in future?
The global market shall always be available for India to grow. However, we have to analyze as to why China & Middle East countries have been shifting their focus to other countries rather than India. At present, the export policies are not very positive for the paper industry. At the same time, high cost of operational costs due to rise in raw material prices, fuel prices & manpower prices have led to many to be unable to survive in the competitive global markets.
Yet, as indicated before, certain global quality standards have to be achieved to create a focused market where present industries can still cater to and sustain profitable margins. Market has come up with different grades of paper for different application and one has to use up this potential to tap into the market.
Q: What Solution do you see of this dilemma? – Shutdown or Quality Manufacturing paper with Branding or correction in prices
Industries always need to re-invent themselves to keep up with the changing times & demands. Shutdown is never a solution to any crisis. It only delays the inevitable. Though shutdown can be undertaken for short duration during extreme situation, in the long run Quality manufacturing with proper branding is the most suitable way to stay relevant in this competitive industry.

Web Title: "Create a region wise ordering data base where customers can put their requirements centrally along with quantity & quality"- Sabyasachi Behera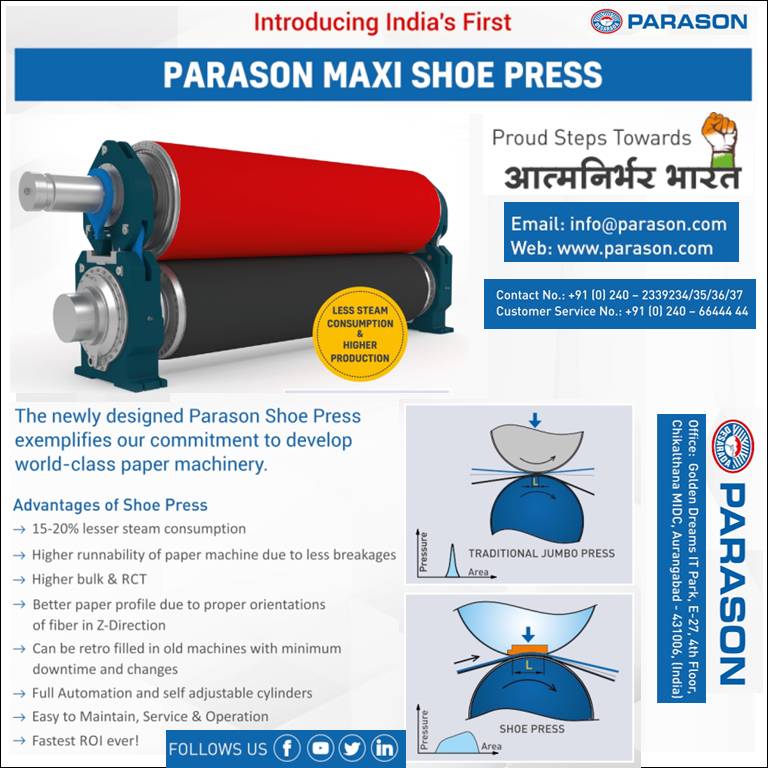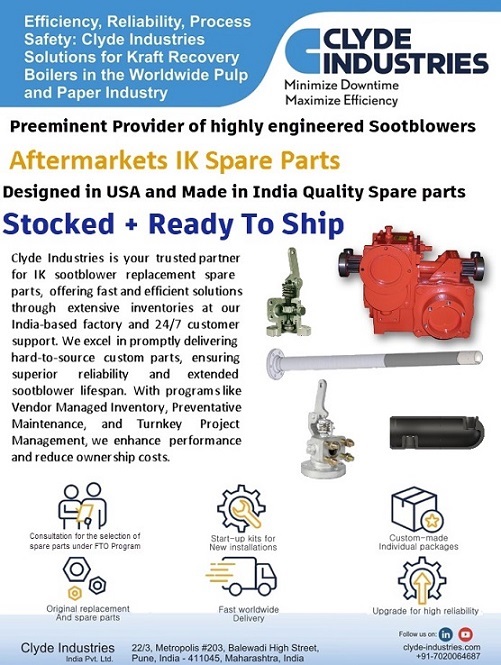 Next Stories