Ban export of Kraft pulp rolls to avoid turning India into "Laundromat for China": ICCMA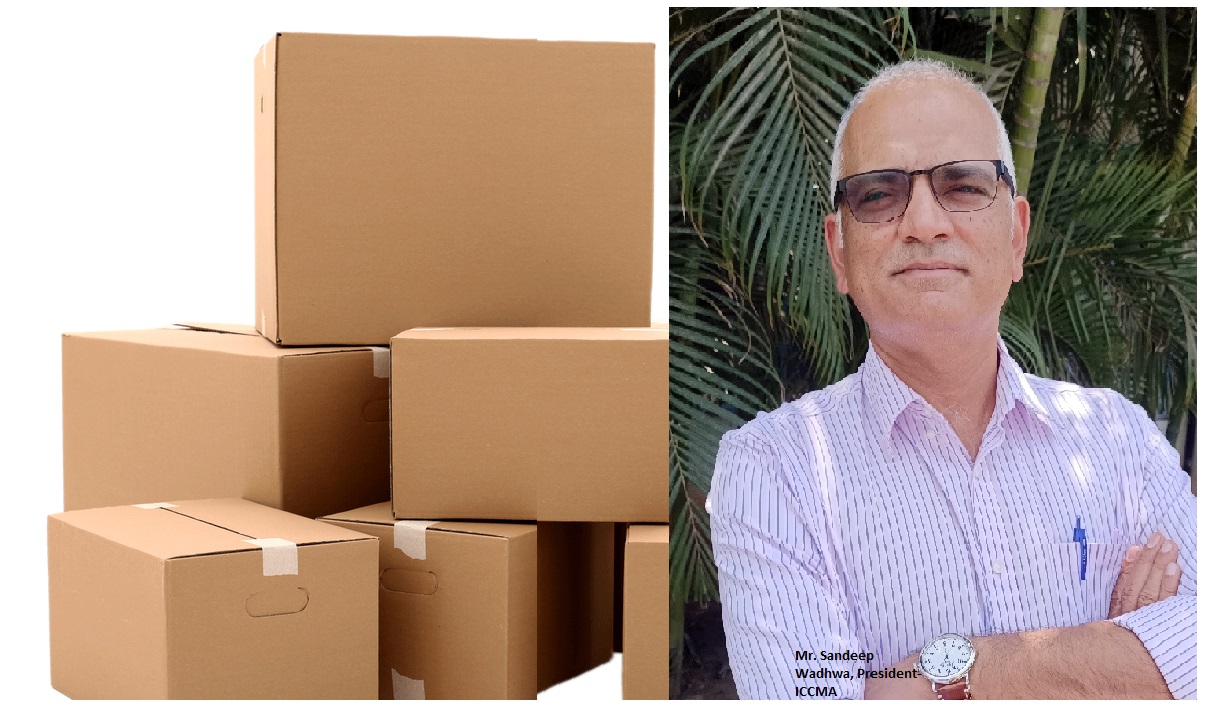 Ban export of Kraft pulp rolls to avoid turning India into 'Laundromat for China': ICCMA
Massive export has created the gap of almost 2 Million Tons in availability of Domestic Fibres
Indian Corrugated Case Manufacturers' Association (ICCMA) is a new national association in the corrugated paper packaging industry. ICCMA will aim to give more attention to the need for effective partnership between the Government and the corrugated packaging industry. It is dedicated to strengthening the independent's position in the marketplace through programs and publications that empower its members to compete successfully in a rapidly changing industry and an increasingly competitive and global business environment. Recently, The Pulp and Paper Times got the opportunity to having an exclusive interview of ICCMA's newly elected president Mr. Sandeep Wadhwa over various issues related to the paper and corrugation industry. Here is his full interview:
Q1: The Price of domestic waste paper price has been almost doubled in past 6 to 8 months, and it has been anticipated that it won't go down in next 3 to 6 months as predicted by some paper mills owners and waste paper suppliers, What is ICCMA's strategy for its members in order to remain secure on the margin front and as well raw material?
Domestic Waste Paper has gone-up by almost 120% higher than what was prevailing a year back. ICCMA has already taken multi-pronged response to mitigate the impact.
1. ICCMA conducted multiple Webinars to brief the International & Domestic scenario to our Members as well as other stakeholders of the Industry.
2. Launched Media Coverage Campaign for creating awareness amongst our esteemed clients& other stakeholders.
3. Represented to Government to help out the Industry.
Q2: Does ICCMA think that demand-supply a gap of waste paper really exists or it is fabricated?
ICCMA feels that this demand & supply imbalance is primarily caused by China's hunger for both Kraft Paper & Fibre as a consequence of their ban on import of all kinds of Waste Cuttings imposed w.e.f 1st January, 2021. Another important factor which has contributed to this imbalance is the export of 'Kraft Pulp Rolls' from India to China since 2019. There was virtually ZERO Export of this Grade out of India in 2018. It jumped to 0.5 Million Tons in 2019 & will touch approx. 2 Million Tons by March, 2021. Such massive export has created the gap of almost 2 Million Tons in availability of Domestic Fibres. This magnitude of export volume going out of India has left behind big void in both Domestic Waste Cuttings availability as well as the capacity of Kraft Production in India.
Q2A: As you mentioned that Kraft Pulp roll export has surged to China exponentially, and this trend seems to continue in future as china will look at India to fulfill its demand as long as Ban on waste cutting remains effective. This means that scarcity of finished paper will remain in the market unless more new capacity takes place. Let us correct if we are wrong, this will impact the survival of Corrugators, either they have to buy paper at a higher price or close the unit. How about ICCMA members are ready for this situation?
The answer to your question seems to have been answered in our response to your question no 2. The impact of High prices and not getting the requisite increase from the consumers will impact the survival of corrugators. Corrugators around the country are trying to get the required increases to avoid such an eventuality.
Q3: Has ICCMA initiated any talk process with any Paper Mill Association to combat this situation and the survival of corrugators?
ICCMA is not a commercial entity, but a networking & technical support platform. Our charter does not allow us to take up commercial discussions of any kind with any other person or association.
Q4: In a recent article published in Media, The Printing Industry says that in addition to the increase in paper prices, all other input costs such as manpower, laminating the film, freight, and other overheads have also witnessed a huge increase of 60-70 percent. Is ICCMA also feeling the heat of other input costs which is declining the Corrugators Margins?
Yes, ICCMA members are also facing the similar cost pressures of 60%-70% on all other inputs.
Q5: Waste Paper Association says that Domestic Waste paper price is synced with imported waste paper prices, which is touching to 240 US $, fuelling the Domestic OCC. How does ICCMA gauge this market dynamics?
Let me update you the current price of Imported Waste. It has touched $310 today. ICCMA is tracking the market dynamics of both Imported & Domestic Waste Cuttings. However, let me clarify that ICCMA does not control or influence these market forces in any manner which is beyond its scope of activities.
Q6: Expert Says, China Ban and export of Kraft / Pulp paper is leading to the fibre deficiency in India. What is ICCMA's stand on this?
As we all know, India is a Fibre-deficient country for decades. As clarified in my reply to your Question No.2 the entire Corrugated Box Industry is under tremendous cost pressures. We have represented to the Government of India to take appropriate steps including the imposition of ban on export of Kraft Pulp Rolls out of India to avoid turning India into "Laundromat for China". It is senseless for India to export Kraft Pulp Rolls when Domestic Industry as well as End-users are starving for both Waste Cuttings & Kraft Paper.
Q7: Some allegations were made by few corrugators that Paper mills building an inventory of finished paper to secure maximum margin in the future?
No Comments on this please.
Q8: The government is not taking any initiative to address the problem of box makers which comes under MSME. How ICCMA is pushing its demand agenda to the Government to combat the liquidity crunch and raw material pricing issue?
I have covered the response to this Question in my reply to your Question No.6.
Q9: Research & Development is a core exercise to develop a value-added product for the end-consumers securing product margin. Being a president of ICCMA, How do you evaluate the R & D activity being conducted by your association's member companies? If we see the last decade of corrugation operations, what major R & D outputs have been delivered to the end consumer market?
ICCMA has provided a suitable platform through number of Technical Seminars/Webinars to our Members. You would have seen number of innovative products coming out of Box Industry during the recent COVID crisis, like Mobile Beds for COVID Patients, Sanitizer stands, UV light boxes to name a few.
Q10: As a newly elected president of ICCMA, Where do you see your association in next ten years? What are the various weak areas in the operation of conversion, where you feel, that need to be required attention in order to make the Indian corrugation industry a better and efficient Industry in the International Domain?
The association has grown from strength to strength in the last 10 years since its inception under our President Emeritus, Mr. Kirit Modi. I plan to further build on the platform that has been given to me. The goal over the next few years to provide content over quantity to our members, a platform for our members for free interaction with one another, technical support and idea-sharing 'Atmanirbhar' in terms of localising spare parts is one of such initiatives etc.
ICCMA including the entire Corrugated Box Industry is facing 2 major weaknesses: -
a. Excess Production capacity.
b. Poor bargaining strength against Corporate clientele & hence not getting fair conversion costs.
ICCMA is trying continuously to mitigate these challenges by creating awareness & discussions amongst Members through various Webinars/Seminars.
Q11: With regards to GST regime, what are your grievances? As a major association, what are your suggestions that need to be implemented in GST system for better operation and meeting of compliances?
You may be aware that majority of our Units fall under MSME space & we feel Government has done a good job on GST concerning MSMEs. We do not have any major issue Post-GST Regime.
Web Title: Ban export of Kraft pulp rolls to avoid turning India intoLaundromat for China : ICCMA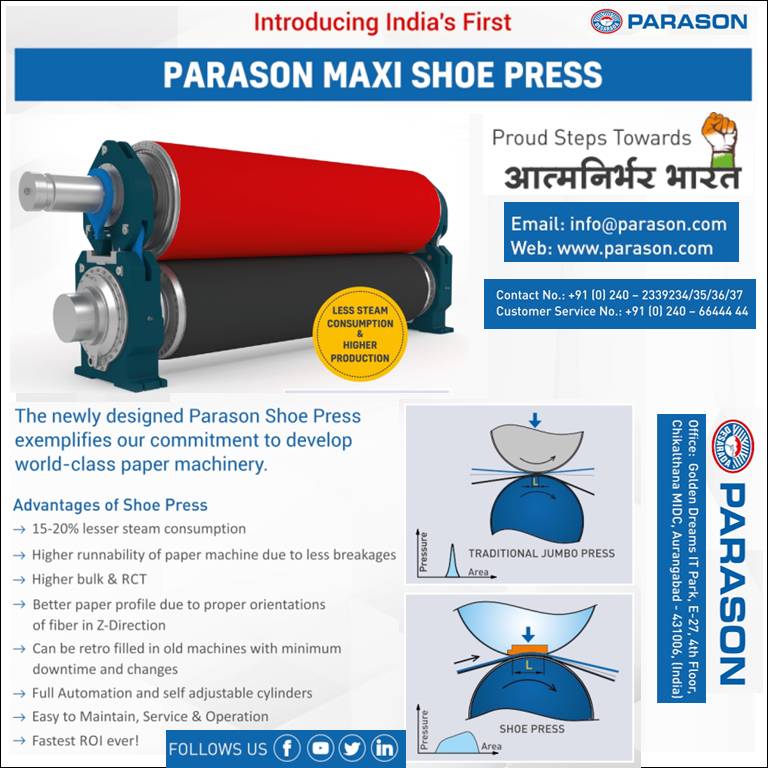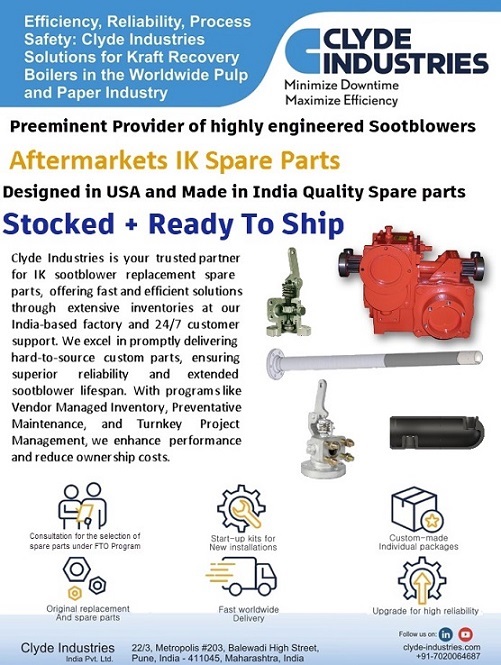 More News From interviews
Next Stories