SIKPMA: Paper Industry may face a sluggish market in the next few years; massive new capacities in south India are coming into play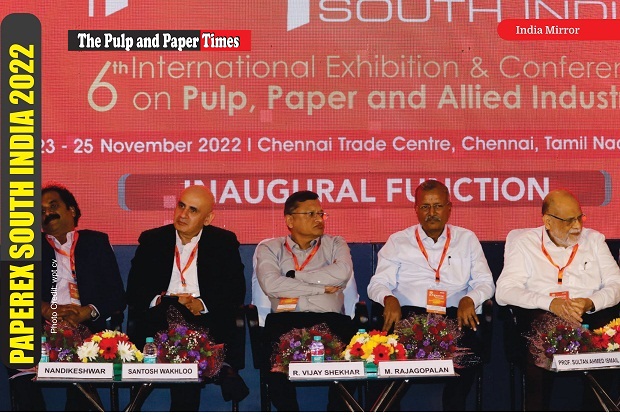 SIKPMA: Paper Industry may face a sluggish market in the next few years; massive new capacities in south India are coming into play
- Develop some technology to treat the black liquor in order to increase agro waste usage in paper making
- Sluggish Market due to excess capacity
- 7,00,000 tons paper production in next two years in South India alone
Chennai | 23th November 2022 | The Pulp and Paper Times:
The sluggish demand for recycled-based paper in India is also caused by excess capacity. Excess production of kraft paper is lowering the price and excess supply of paper is not creating a good vibe for the market. Reacting to demand and supply of recycled kraft paper, Mr Vijay Shekhar, President South India Kraft Paper Mills Association (SIKPMA), says that CRISIL estimate says that packaging paper growth will be 9% to 10% over the next five years. But as you can see, our production capacities have been increasing more than that, and the estimate of increase in production in the next five years is more than 10%. In South India alone, around 7,00,000 tons of packaging paper production is coming into play in the next two years. Because of all this, we may face a sluggish market in the next few years or so, and we have to get ourselves to get out of the situation by increasing our quality and trying to cater to the inputs and as well as try to export our paper. For that, we need investments in upbringing quality and not quantity. So I request all my friends who are present here today to concentrate on increasing the quality over the next three years instead of the quality.
Addressing the Paper Industry's dignitaries during the 6th edition of Paperex South India, Vamshadara Paper Mills' Managing Director, Mr Shekhar touches various burning issues of paper industry, he added, "As you all are aware, today we are passing through a very tough phase, Energy costs are at an all-time high, raw materials, Environmental issues are plaguing the industry. Hence, I would request all of you to pull up our socks and then we have to weather through this difficult phase in days to come. As we all can see currently the energy costs are at an all-time high, raw material prices are volatile, supplies are erratic and collection is low. Environmental issues are becoming stringent day by day and we all have to be very careful in the future days to come. As per my observations, raw material security is one of the most important aspects for our industry. Day by day, because of the increase in production, the availability of raw material is coming down. Imports have also been coming down. Some estimates say that over the past few years about 10% of imports have come down in India. Because of the increased efforts on overseas industries and RCF based production, the availability to export raw material from overseas has also been coming down. Hence, we all have to make our own efforts to increase the supplies in India either by increasing the collection of waste paper or by going into alternative raw materials".
He says, according to an estimate, in India the raw material collection is only about 45% to 50% whereas in overseas markets, the range is anywhere between 70% to 90%. So we have to make excellent efforts to increase our raw metal collection. And, I think Development Council along with IRPMA and CPPRI is working in this direction and we hope some good things will come out of this.
Mr Shekhar also added that we can also try and use the agro waste residue that are today going waste in the fields, that are being burnt causing environmental hazards. So I would request CPPRI to develop some technology to treat black liquor so that small industries like us, can start using the grow waste. Energy is the next biggest contributor to our manufacturing costs. Over the past one year or so, the energy cost has gone up by almost 10%, biting into our profit margins. So we all have to work to decrease the cost of energy in our cost of production. I also see that a few topics are being discussed today and tomorrow on energy and I request all our industry colleagues to take advantage of it and implement it in our system.
"Many small mills are not able to invest in technologies to decrease our energy consumption. So I wish the government can come in support of industry in forms of a technology up-gradation fund, so that small industries like us can put up investments and technologies towards this increasing cost of energy. Environmental issues are also becoming stringent day by day, drawing of water one of our main inputs has become very strict. We have to be accountable for every drop of water we draw. Because of this, all mills have been pushed to ZLD, and adopting ZLD technology today. But unfortunately, this has had some unprecedented side effects, like bad odour and bad water quality of our production, we have to address this, already Mr. Jain from UNIDO has come out with a simple and cost-effective technology to bring down the odour and we have been running the system in our plant for the past six, seven months, and it is giving the results". He said.

Web Title: SIKPMA: Paper Industry may face a sluggish market in the next few years, massive new capacities in south India is coming into play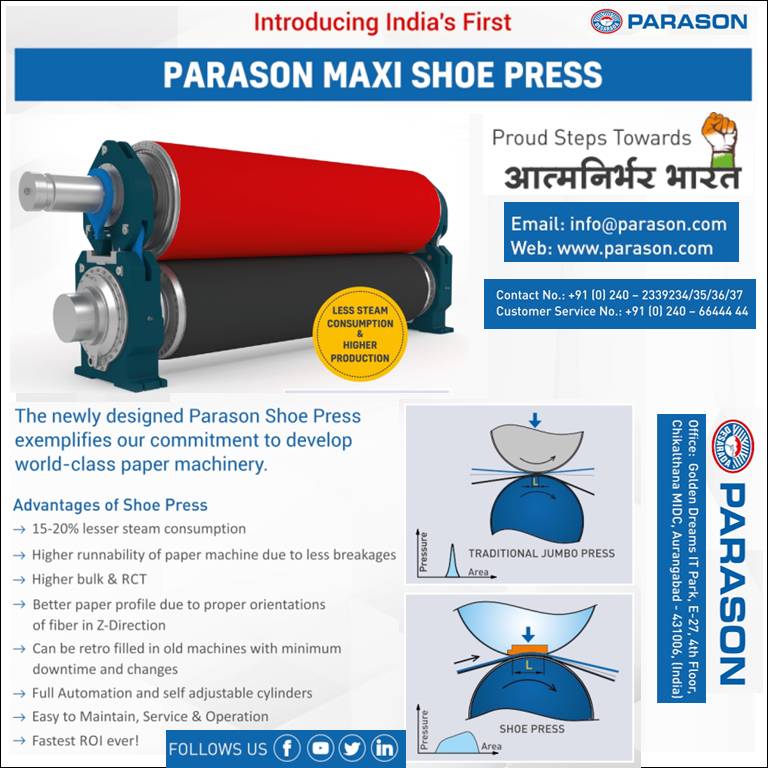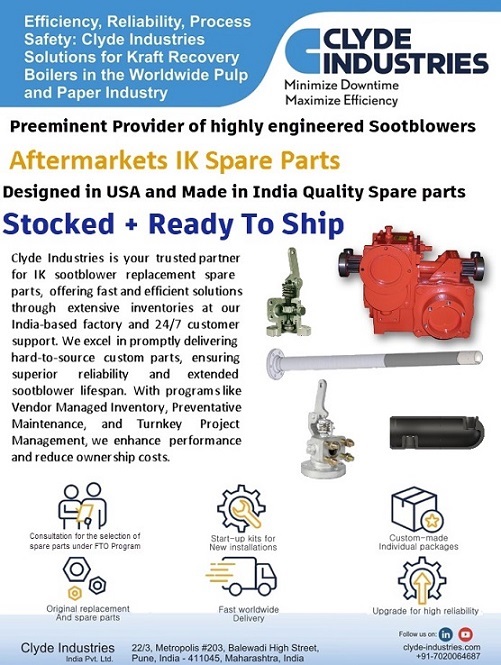 Next Stories