Andhra Paper witnessed a volume growth in cup stock segment, reports INR 139 cr PAT in FY 21-22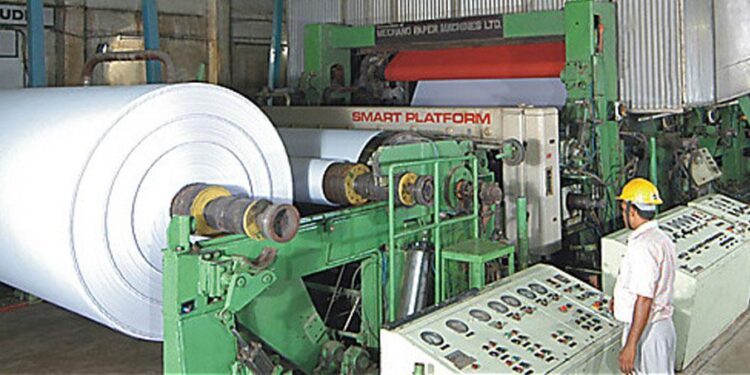 Andhra Paper witnessed a volume growth in cup stock segment, reports INR 139 cr PAT in FY 21-22
Rajamahendravaram | 2022 | The Pulp and Paper Times
Andhra Paper Limited (APL) – one of India's largest integrated paper and pulp manufacturers – are delivering the right products for right applications at cost-effective price for more than five decades. APL has shown a robust performance in FY 21-22 by hard working and strong customer focus is entering fiscal 2022-23 with a strong balance sheet.
During the 58th AGM of APL, Mr. Shree Kumar Bangur, Chairman & Managing Director said that Our stellar financial performance was on the back of a strong customer focus, cost competitiveness, optimisation of machines and operational efficiencies which increased the production, coupled with an excellent serviceability. The pandemic unlock theme is also working good for paper mills as demand for paper has gone upward after reopening of schools and other educational institutions. There is also a quantum jump in the consumption of cup stock and the market has exhibited a strong growth during the year. During the year we have witnessed a volume growth of 30% in the cup stock segment.
"Our endeavour to drive the change through sustainable manufacturing of our products and our continuing efforts to reduce the environmental implications of our operations are exemplified by the innovation driven methods we employ to do this." He added.
On the improvement of existing products, Mr. Bangur says, "Apart from developing new products, keeping industry dynamics in mind, continuous endeavour is being made to improve the existing products based on feedback from customers & channel partners to make our products suit their requirements"
APL believes that the long-term sustainability for supply of virgin fibre depends on farm-forestry program and ensuring farmer's willingness to continue plantation of virgin fibre by improving yield of crops per unit area. The Company believes that improving yield, besides ensuring right price of the produce, is the only way by which farmer's income can be increased. Therefore, the Company remains focused on continuous Research & Development (R&D) program for production of high yielding quality clones for increasing productivity of land.
Mr. Bangur further stated that Paper industry in the Country has undergone a transformation of sorts in the last few years. The industry has gone up the sustainability curve and has become far more technologically advanced. In the last five to seven years, an amount of INR 25,000 Crores has been invested in new efficient capacities and induction of clean and green technologies.
Andhra Paper remains committed in capacity building of local community in the journey envisaged for long-term sustainability for supply of virgin fibre through farm-forestry program. With this vision, APL has embarked on a journey of developing partner nurseries in respective areas within a radius of 150 KM from the Mills to cater to the requirement of clones of farming community to increase plantation in the catchment area for sustainable supply of virgin fibre. The Company had partnered with 19 Clonal Production Centres (CPC) during the year for production and distribution of high yielding Casuarina clones. The Company continues to reach out to farmers, create awareness on the price offered and ensuring that farmers get maximum benefit in the supply chain of Virgin Fibre.
Andhra Papers' annual report states that with a compound annual growth rate (CAGR) of 7.7%, the worldwide paper products market is predicted to rise from $890. billion in 2021 to $958.8 billion in 2022. At a compound annual growth rate (CAGR) of 6.5 percent, the market is estimated to reach $1,234.22 billion by 2026.8 With the increased focus on green packaging and successful internet sales, the industry has a wide array of opportunities to capitalise. Demand for food packaging, hygiene products like anti-bacterial tissues, and cutsize papers will increase in the near future, providing excellent growth opportunities.
India's paper market has been estimated to have grown with a CAGR of 10% in value between the fiscal years of 2011-12 to 2016-17, and the market is set to reach more than INR 75,000 Crores at the end of fiscal 2022-23.9 For the paper industry in India, the addition of new ports, roads & railway connectivity and revision of forest policies is vital to stay relevant to the Global competition. Indian paper mills are a combination of very old technology and modern ones as well, which poses problems as the industry is fragmented. Furthermore, the increasing Indian economy, increased consumer disposable income, increased literacy rates, the expansion of the FMCG sector, growth in organised retail and other factors will boost paper use for writing, printing, journalism, packaging and other purposes. Amongst these, Paperboard and Paper for packaging are the significant drivers of demand, with stationary being a close second. The Governments move towards compulsory registration for import of major paper products to a large extent safeguards the domestic market from dumping concerns.
Financial Performance
During FY 22, revenue from operations was Rs. 1380 Crores, registering an YoY increase of 56% compared to Rs. 887 Crores in the previous year, while EBITDA for the year under consideration stood at Rs. 266 Crores as against Rs.76 Crores in FY21. Profit after tax for the year stood at Rs.139 Crores as against loss of Rs. 4.5 Crores in the previous year. APL has generated free cash flow of Rs.155 Crores during the year.

Web Title: Andhra Paper witnessed a volume growth in cup stock segment, reports INR 139 cr PAT in FY 21-22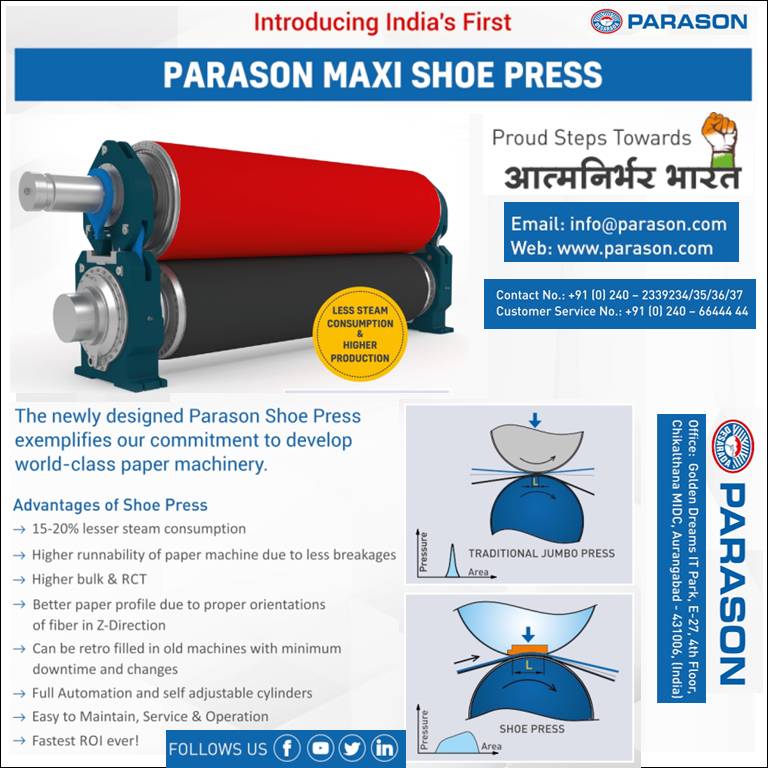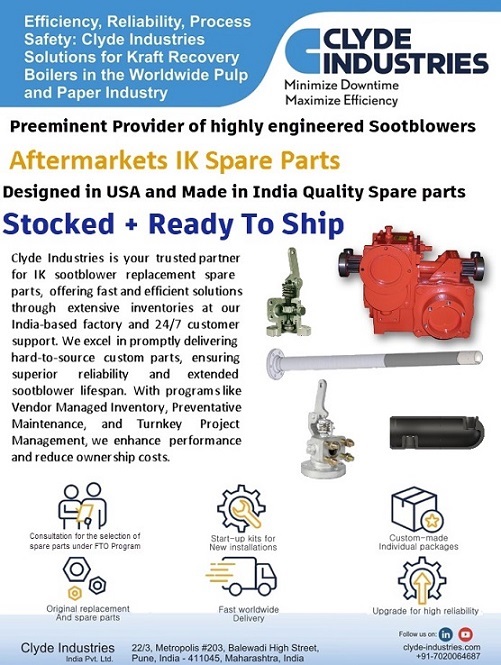 Next Stories