Shivay Kraft engages JMC Paper Tech to set up a new 150 TPD paper production facility; Start up of state-of-the-art plant in mid of Y21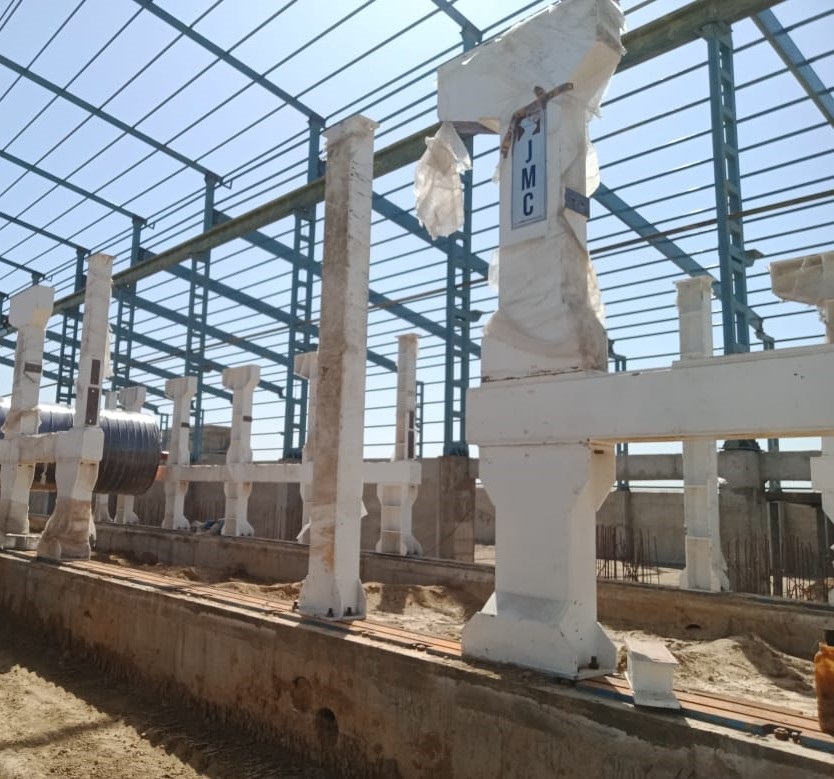 Shivay Kraft engages JMC Paper Tech to set up a new 150 TPD paper production facility; Start up of state-of-the-art plant in mid of Y21
Mahesana | 6th April 2021 | The Pulp and Paper Times:
The paper industry in India is now well placed. While India is a fast growing paper market in the world registering CAGR of around 8% from 2011-2016, it is also highly fragmented. High growth rates in E-Commerce could be another strong driver for sustainable packaging paper demand. Packaging paper and board demand growth is primarily driven by base demand growth in FMCG, Consumer durables and Pharma with a 5 year CAGR during 2013-2018 of 9.2%, 11.4% and 5.6% respectively.
"The rise in demand for Kraft paper in various end-use industries, such as food & everages, building & construction, cosmetics & personal care automotive, and consumer durables, is a key factor that is projected to drive the growth of the Kraft paper market across the globe. In addition, factors such as rapid urbanization across regions and the recyclability feature of Kraft paper are projected to contribute to the growth of the Kraft paper market during the forecast period," said a key management person in Shivay Kraft Papers Pvt. Ltd.
Situated at Mahesana, Gujarat, Shivay Kraft Paper is planning to manufacture high BG kraft paper, fluting media & test linear on a single wire machine of 150 TPD.
"We have engaged JMC Paper Tech for supplying the plant and machinery, they are keen expert in applying state-of-the-art technology to provide cost-effective custom designed-solutions to fulfill need of customers. JMC Paper Tech has a proven track record in installing and commissioning of paper mill's machine projects, we have absolutely no doubts about their ability in handling the project," sources said.
JMC Paper Tech will supply entire Paper Machine Section, Finishing Equipment and pulp mill section (partially) along with consultancy. Shivay Kraft is expected to start commercial production by June this year.
The capacity of the machine is 150 TPD with a deckle size of 4300 mm. The designed speed of the machine is 350 MPM and operating speed is 300 MPM.

The new paper mill has also further scope for top wire in future.
"JMC Papertech undertakes design, manufacturing, supply, erection and commissioning of new, Pulp mill & Paper Machines and also the modernization of existing pulp mill and Paper machines. We have the necessary capabilities in project engineering, design, manufacturing and project management to take up assignments on a turnkey basis," said Mr. Rajni Patel, CMD, JMC Paper Tech Pvt. Ltd
The domestic demand for Kraft paper demand is among the highest in the sector, which has grown by over 9% CAGR over the last ten years. Industry estimates this segment to grow at higher over the next five years with the global shift in packaging away from plastics. The market is highly fragmented, most mills are located in Tamil Nadu, Andhra Pradesh, Uttar Pradesh, Madhya Pradesh, Punjab, Haryana. Paper exports is emerging as an opportunity due to higher margins, is making Gujarat a preferred manufacturing location due to its proximity to the new modern ports.
Web Title: Shivay Kraft engages JMC Paper Tech to set up a new 150 TPD paper production facility Start up of state of the art plant in mid of Y21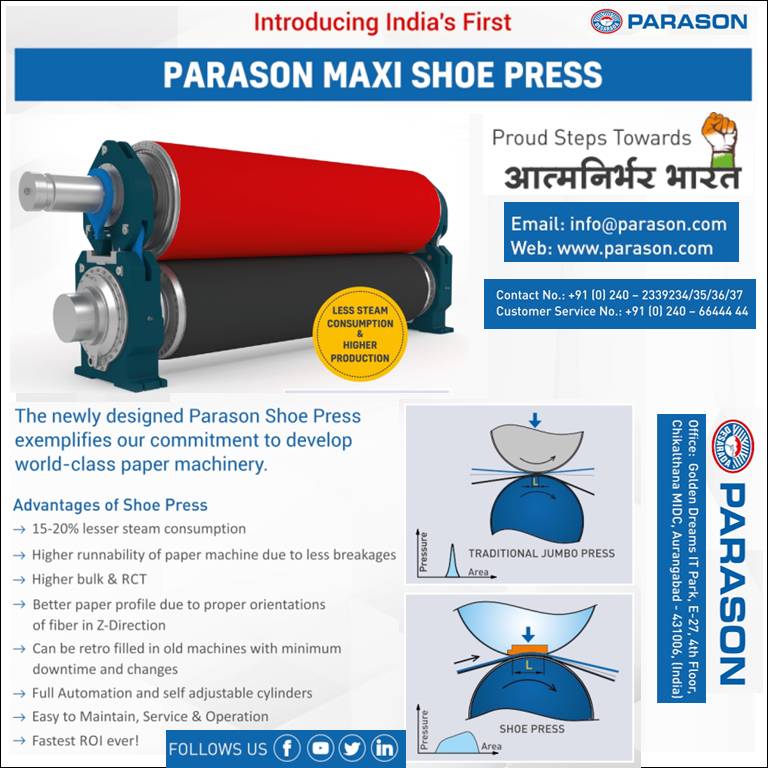 More News From new-projects-and-expansion
Next Stories